ControlUp & Citrix Director show wrong VDA registration state
ControlUp & Citrix Director show wrong VDA registration state
---
Issue
Desktops are incorrectly being shown as unregistered and Not Available in ControlUp Console, but are Registered and Available when looking in Citrix Studio.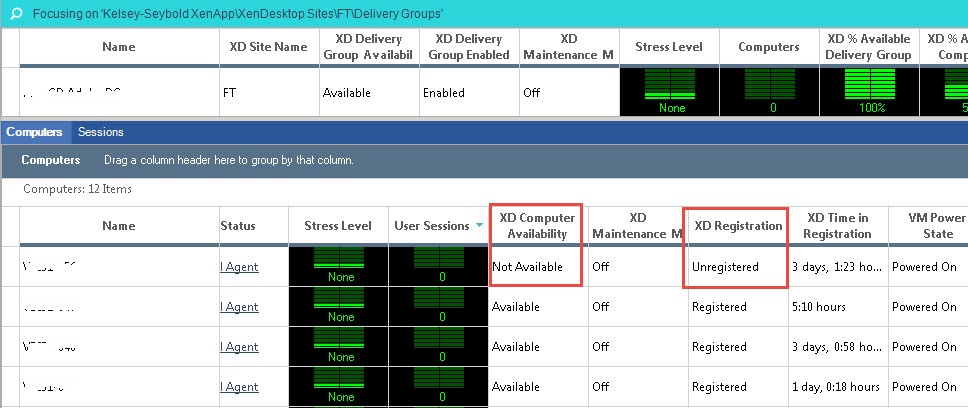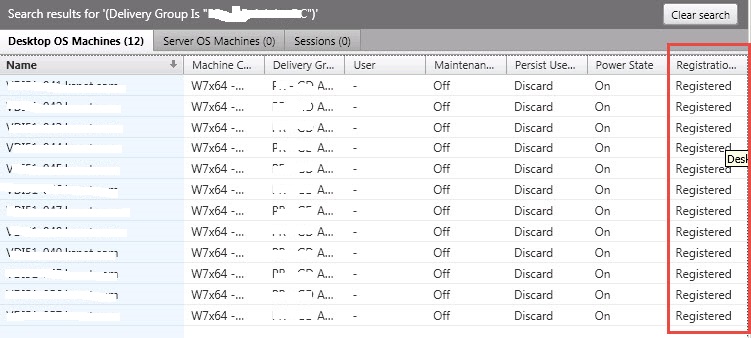 Root Cause
Citrix Director and the ControlUp Console both get their information from the OData interface of the Broker.
The ControlUp Console gets it's information specifically from the Machines table, that is why it shows "Unregistered" in the Console, although the Trends View shows the right information.
Here is a screenshot of the director showing the status as the ControlUp console -


Solution
We suggest restarting the Citrix Desktop Service, that should help in correcting the data, the issue is on the Citrix side.
We encourage our customers to open a ticket at Citrix Support and request a permanent solution for this issue.
---
Was this article helpful?
---
What's Next