ControlUp Integration with HelpDesk or CRM Systems
ControlUp Integration with HelpDesk or CRM Systems
---
ControlUp monitors your environment and includes a full-blown alerts and notifications system, using incident triggers. The integration piggybacks on helpdesk solutions' ability to open a ticket in response to an incoming email to a designated email address. This means that any event that happens in your environment and is monitored by ControlUp can be configured to open a ticket in your Helpdesk or CRM system. This has been demonstrated in this blog post, showing how to carry out the integration with Service Now.
To create your own integration with your local Helpdesk or CRM system, follow the following steps: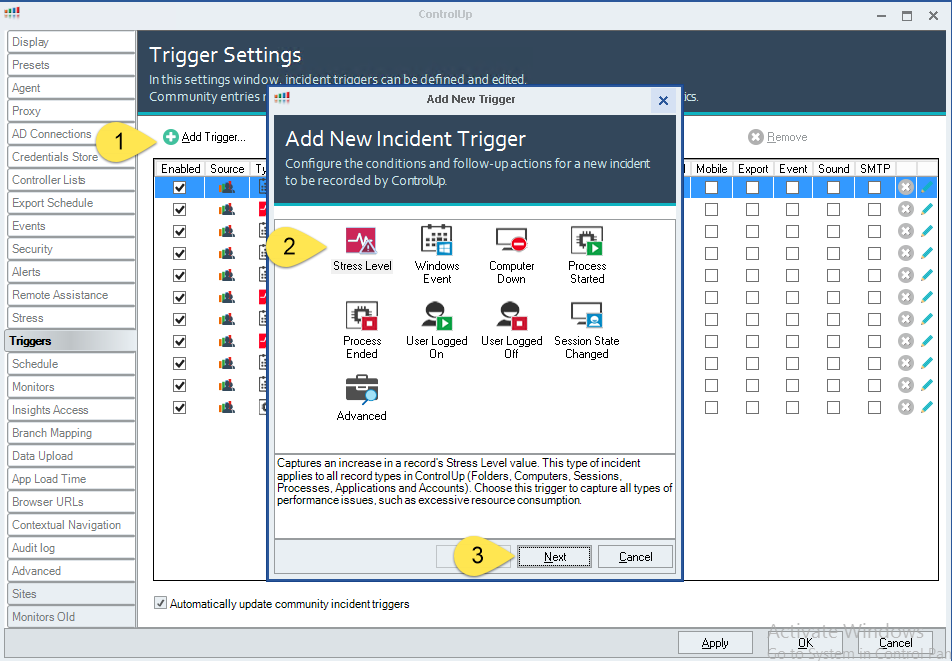 First, choose any trigger type (marked as #2 in the picture above).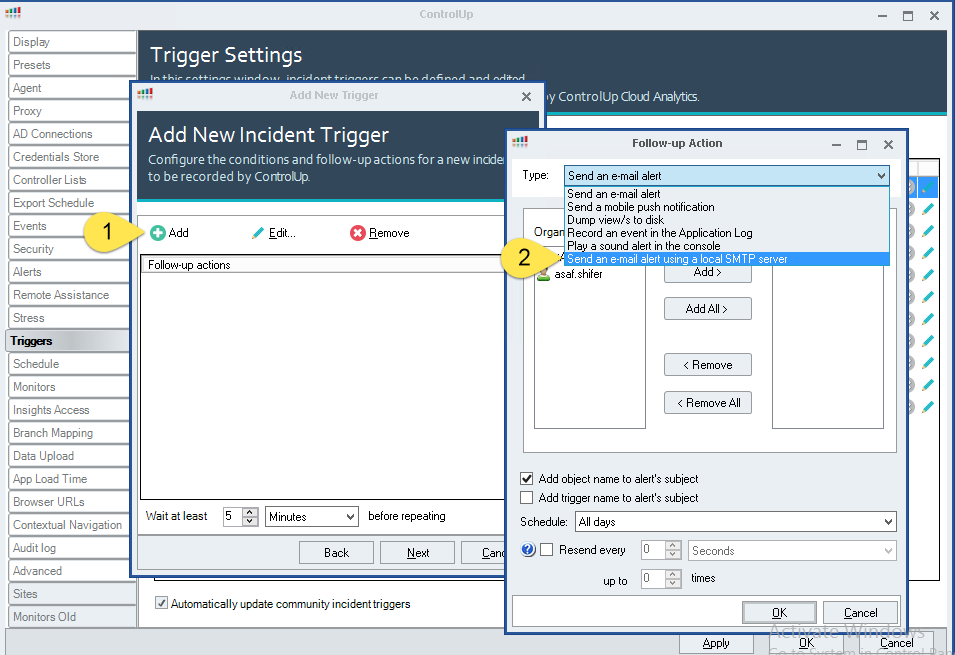 Keep clicking Next until you reach the screen marked as step 1 above. Click Add to add a follow-up action.
Choose the Send an e-mail alert using a local SMTP server option (step 2).
An SMTP server should be defined in the ControlUp Monitor settings screen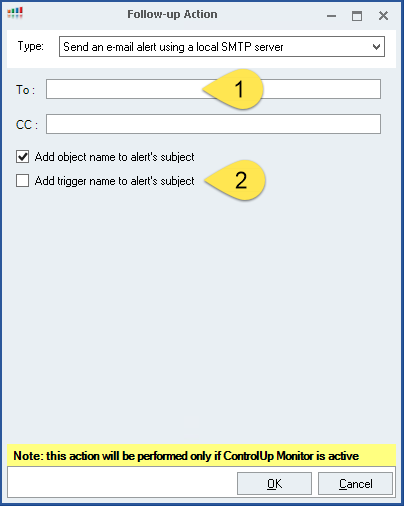 Add the target email address (your designated helpdesk ticket creation email address), step 1 above.
Consider adding the trigger name to the email's subject (step 2 above), as it will allow the user to define a constant non-changing text that will appear in each of the emails sent through this trigger (step 3 below).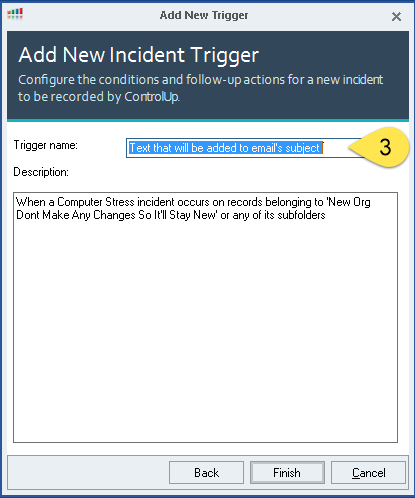 Note that each 3rd party helpdesk system, such as ServiceNow, Salesforce, ZenDesk, etc..., should be configured to open a ticket when receiving an email from ControlUp.
---
Was this article helpful?
---