Working with ControlUp requires every user to register an account. This article guides you through the registration process of a new user account for an existing ControlUp organization and for a new deployment where no ControlUp organization is configured.
Before you start registering a new user account, make sure that the machine on which you run the Real-Time Console has access to the required URLs, otherwise the email which is used to confirm the user account will not be sent and you can not register the new account.
Registering a new user in an existing ControlUp organization
Upon opening ControlUp for the first time the following screen is shown. Click Register with ControlUp to create a new account.


Enter the requested information and confirm that you agree to the Terms of Use and click Continue.


Confirm the email address by clicking OK or close the window if the email address is not correct.


Upon confirming your email address, an OTP code will be sent to your provided email address, which you must enter in the Passcode field. If you have not received a mail, click Resend link to send another mail with a new OTP. Click Continue to proceed.

Note
Depending on your email provider, this email may be flagged as junk mail. Before resending the OTP, make sure it is not in the Junk folder.
Once the mail is confirmed, select the ControlUp organization and click Continue.

Registering a new user if no ControlUp organization exists
Registering a new user in a fresh ControlUp environment with no ControlUp organization configured works the same way as described above. However, when you register a new account with the logged-in Windows, that user automatically becomes the ControlUp organization owner.
Follow the instructions from the section above. Once the mail address is confirmed, you are prompted to enter the name for your new ControlUp organization. Click Continue to create the organization.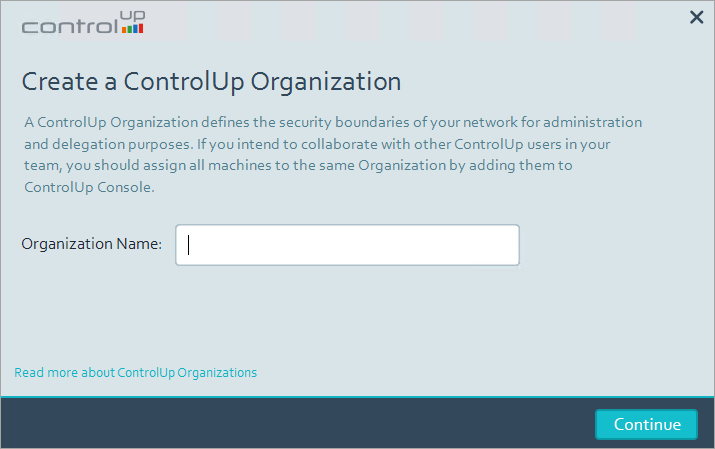 An ongoing configuration is indicated by this screen.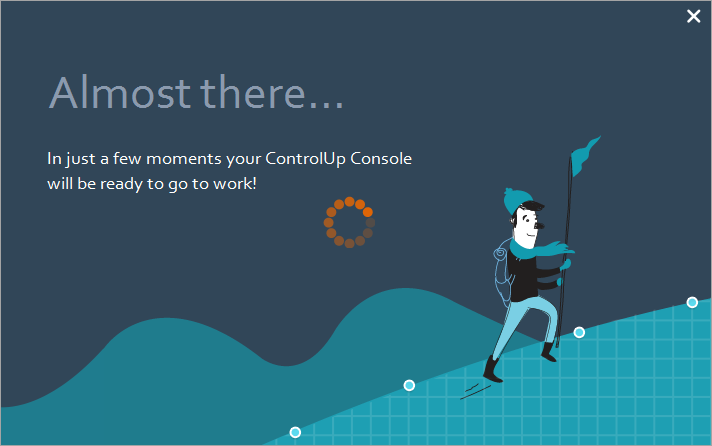 When the setup is finished, you can start using the ControlUp Real-Time Console.
---
Was this article helpful?
---
What's Next