Dropped received/transmitted packets errors
Dropped received/transmitted packets errors
---
Dropped received/transmitted packets errorsIn case you see a high rate of dropped packets reported by ControlUp, please check if the issue is mainly with XenServer or Vmware ESXi.


In this example we noticed that it wasn't only the Horizon VMs but all VMs that reside on the vSphere Cluster had dropped packets issue.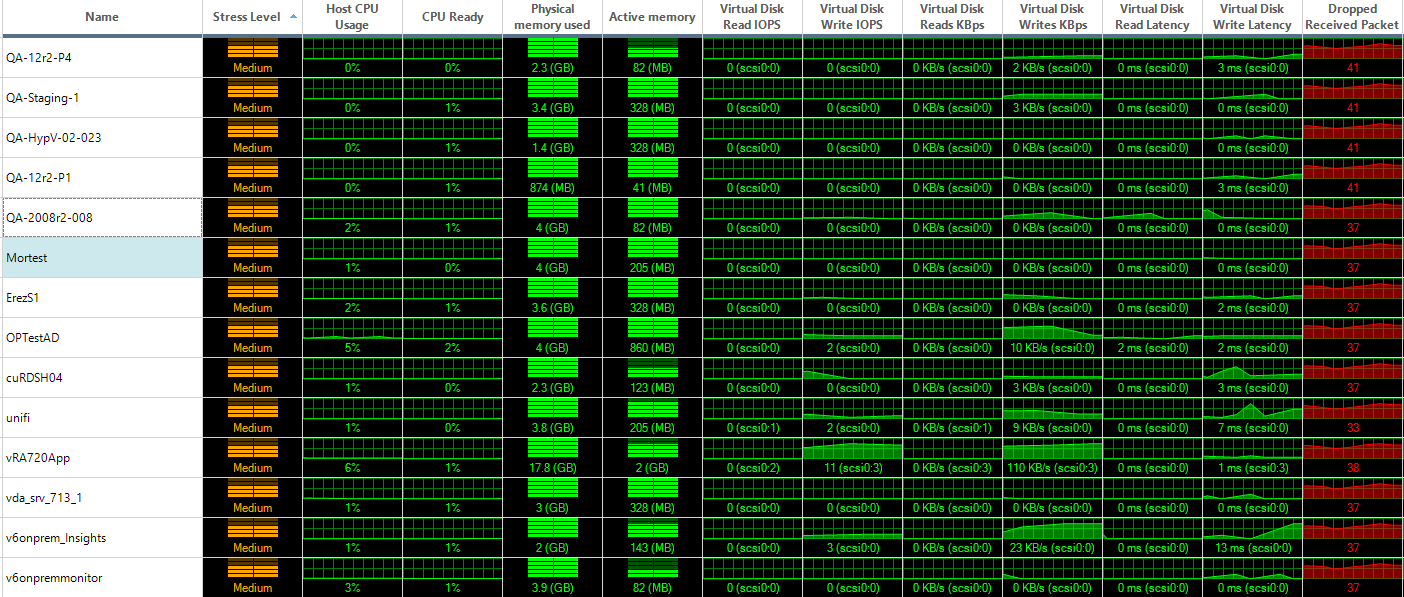 When we checked the vSphere Performance charts for affected VMs, we saw that it definitely showed a packet loss issue -


Troubleshooting research led to this VMware knowledge base article, which determined packet loss issue is false and includes a patch to be installed, for more details please click here
With the specific patch installed only on one host ( ESX01 ), packet loss issue is no longer present on this specific host (stress found below is related to high CPU utilization and others)


---
Was this article helpful?
---
What's Next