Share feedback
Thanks for sharing your feedback!
This article covers how to install the Edge DX Agent onto macOS devices.
The following macOS versions are supported:
macOS 11.0 or higher
Intel x64 or Apple Silicon (M1+)
Download the Agent Manager
To install the macOS Agent, you download and install the Agent Manager. The Agent Manager installs the Agent and updates it according to your version control settings.
To download the macOS Agent Manager:
Go to Configuration > Downloads.
Select macOS Agent.
Click Download.
Command Line Installation
To install the macOS Agent Manager from the command line, follow the steps on the Downloads page. The commands are ready for you to copy and already include your unique tenant URL and device registration code.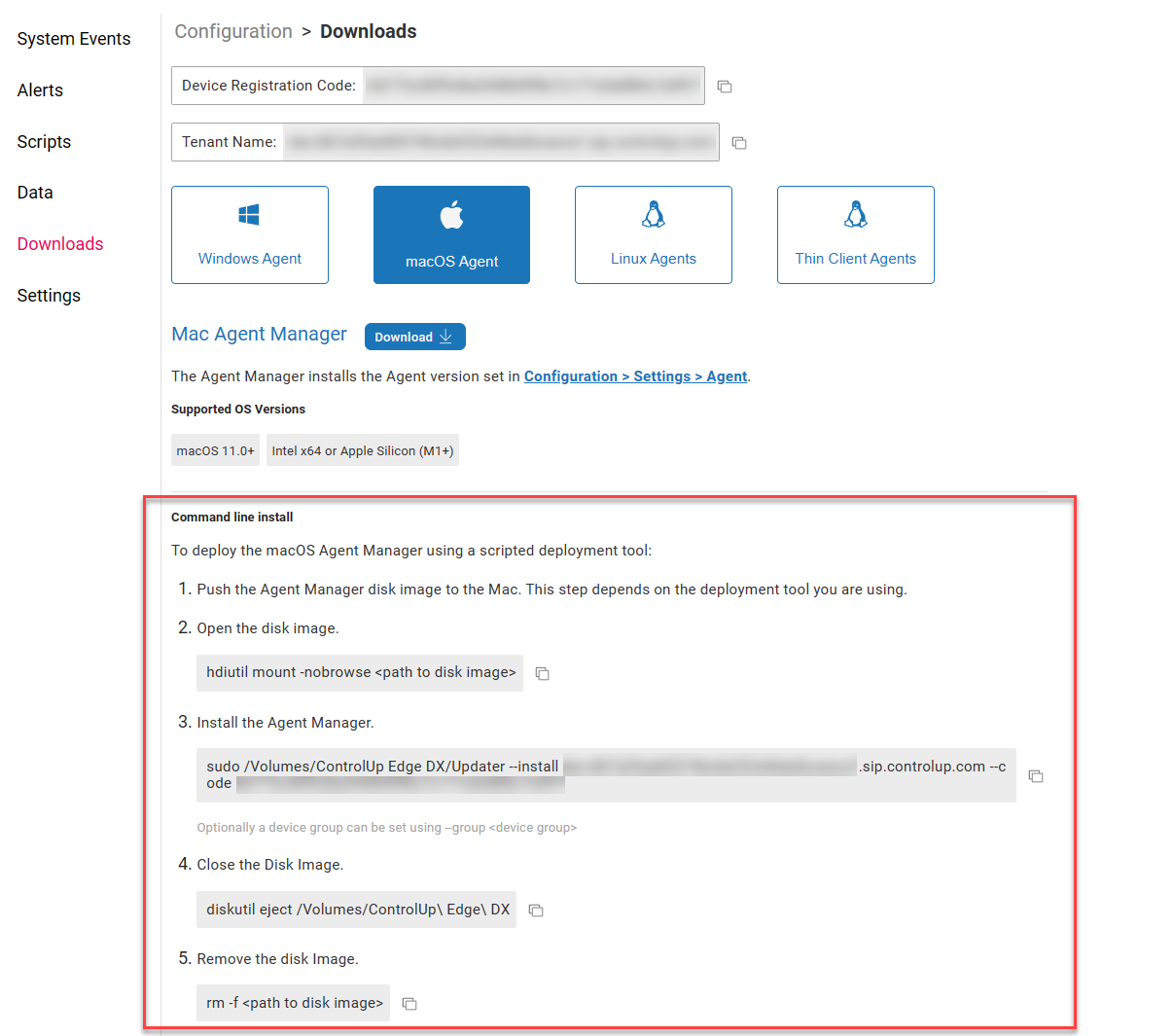 Manual GUI Installation
To install the Agent Manager manually, run the downloaded file. You'll need to enter your tenant URL and device registration code, which you can copy from the Agent Downloads page.
Permission for Remote Control
The macOS device user might need to configure device settings to allow Remote Assistance on the device. For details, visit Remote Control Permissions on macOS.
Uninstall the Agent with a Script
To perform a scripted uninstall of the Edge DX Agent for macOS, run this command as root:
/usr/local/com.controlup.edgedx.agent/Bin/AgentAssist --uninstall
---
Was this article helpful?
---
What's Next