EPIC System Pulse SBA Instructions
EPIC System Pulse SBA Instructions
---
We officially added the Epic System Pulse script to the Community Scripts Library.
Download and Install the Script
Like any other Community Script, you can find it by clicking the Script Actions button in the Home ribbon. Under Community Scripts, type epic and you will be able to download the script to your ControlUp environment, where you can start customizing and configuring it.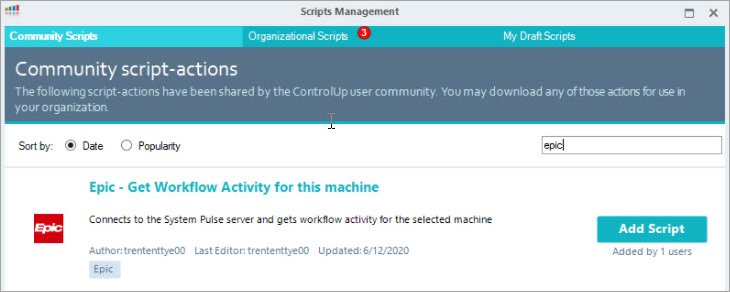 Run the Script
To run the script, right-click the machine that you wish to grab the Epic Workflow Activity and then type epic in the search bar as shown in the screenshot below. If you downloaded and installed the script properly, the filter will be applied to show only the Epic Script.

Once selected, you can configure your System Pulse Server system. This will open up the ControlUp Script Action Results Screen and prompt for a date range. You can select dates 14 days retroperspectively.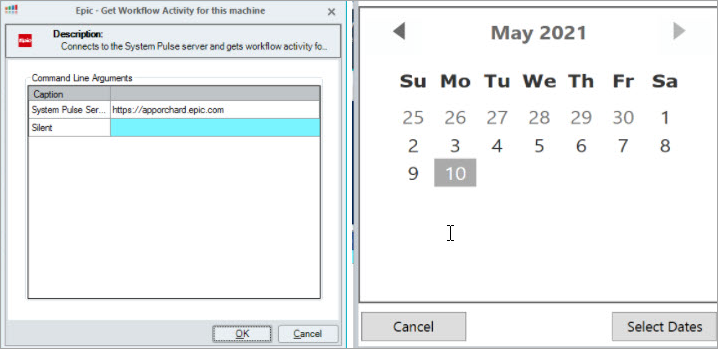 By dragging your cursor between the start date and end date, you can select a range. After selecting a range, you will be prompted for credentials. It will then run through its process and generate the workflow activity.
---
Was this article helpful?
---
What's Next