A "ControlUp dashboard" is a phrase customers frequently ask us about, so we want to explain the two dashboard options ControlUp offers.
ControlUp's Real-Time Dashboard
Our Real-Time Console can be used as a dashboard on a big screen. Customers who have a NOC use this to see the real-time status of their environment.
To make the console act as a dashboard, press F11 and fine-tune the rows' height while working in the ControlUp Console. Here is an example: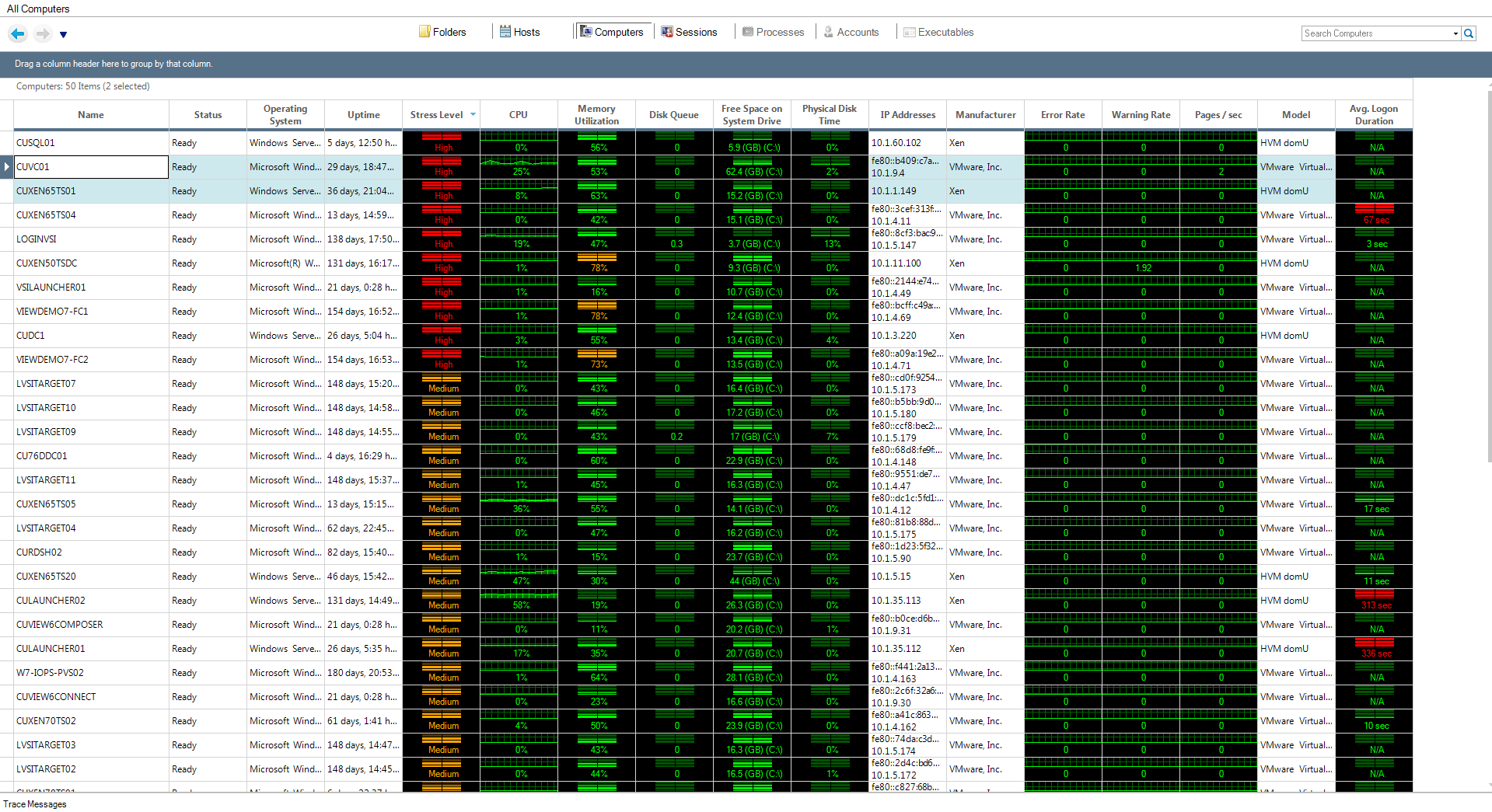 ControlUp's Insights Dashboard
ControlUp Insights is an innovative web-based operational intelligence solution for historically analyzing enterprise network environments. It features reports that allow for investigating the past behavior of performance counters and other system information gathered by ControlUp,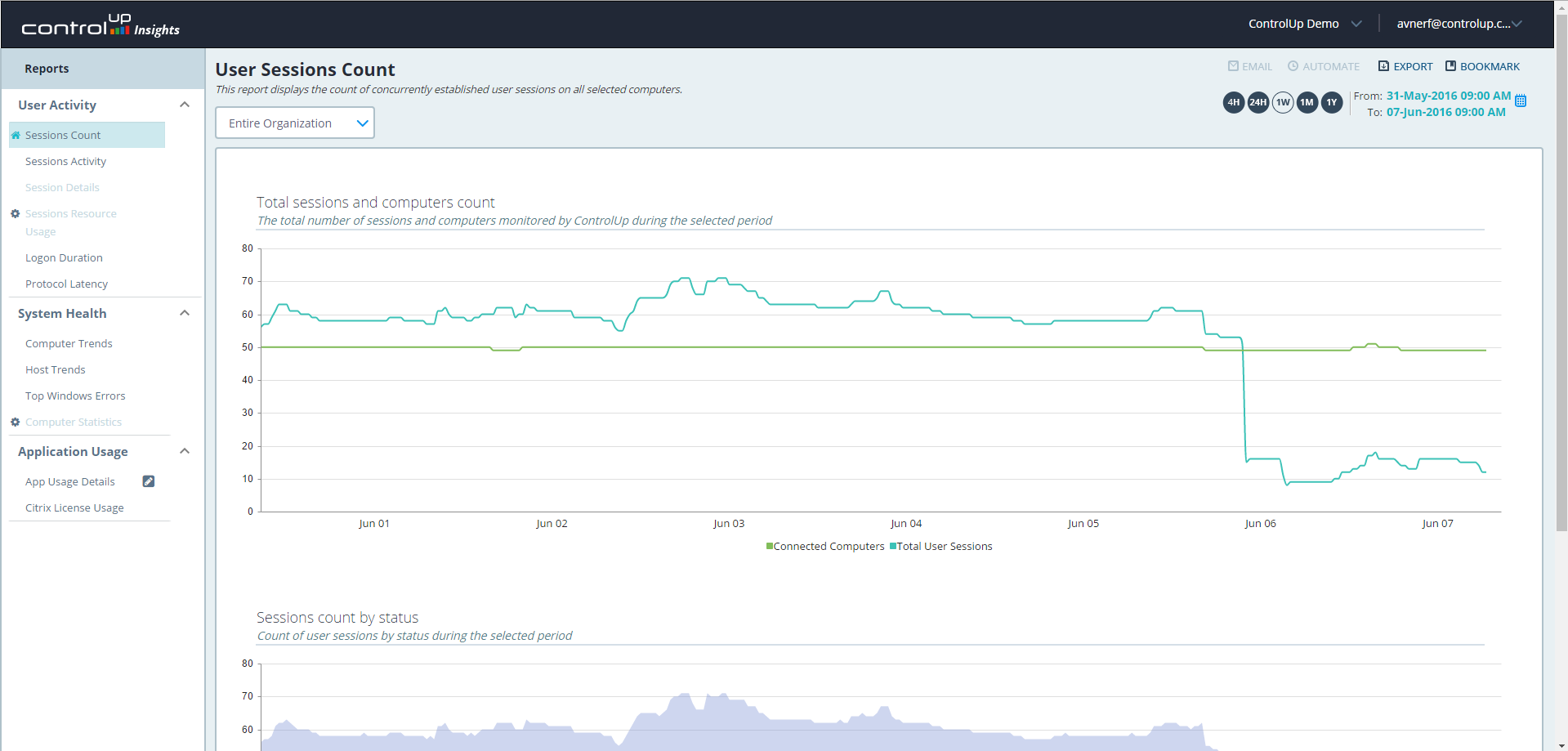 ---
Was this article helpful?
---
What's Next