To add a NetScaler Appliance follow these steps:
Click the Add NetScaler button on the top banner or right-click the NetScaler Appliance Folder > Add > NetScaler Appliance.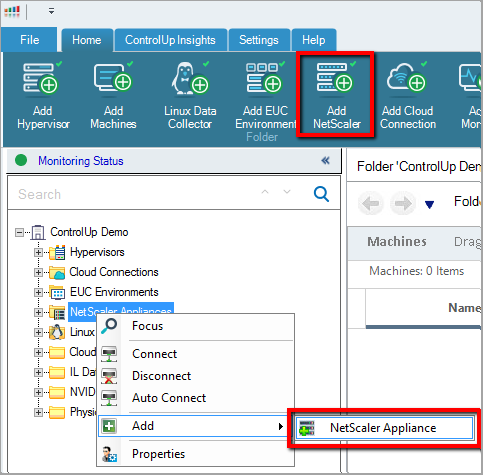 Fill in the details of your NetScaler Appliance:
Choose the protocol - HTTP or HTTPS
Provide the NetScaler Appliance management name or IP
Choose a name for the NetScaler Connection
Provide credentials for the NetScaler Management (Read-Only is a minimum requirement)
We suggest using "Shared Credentials" for the Connection - to read more click here.
Note
AD accounts are not supported - only local NS accounts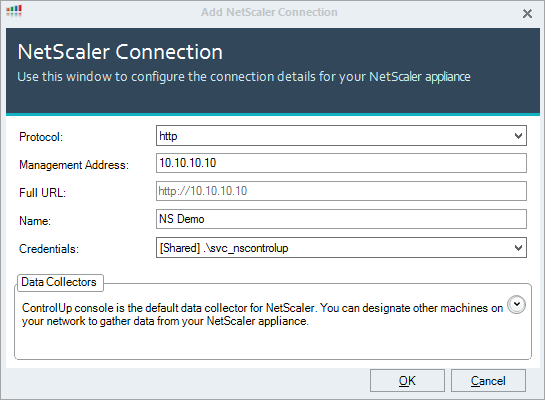 Next, define Dedicated Data Collector , to review full guided procedure, click here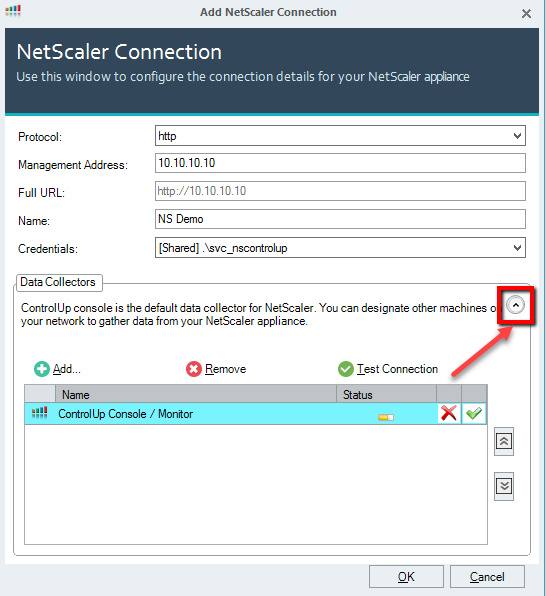 Once you are done, you will be able to see your NetScaler Appliance details in the grid view of the Real-Time Console.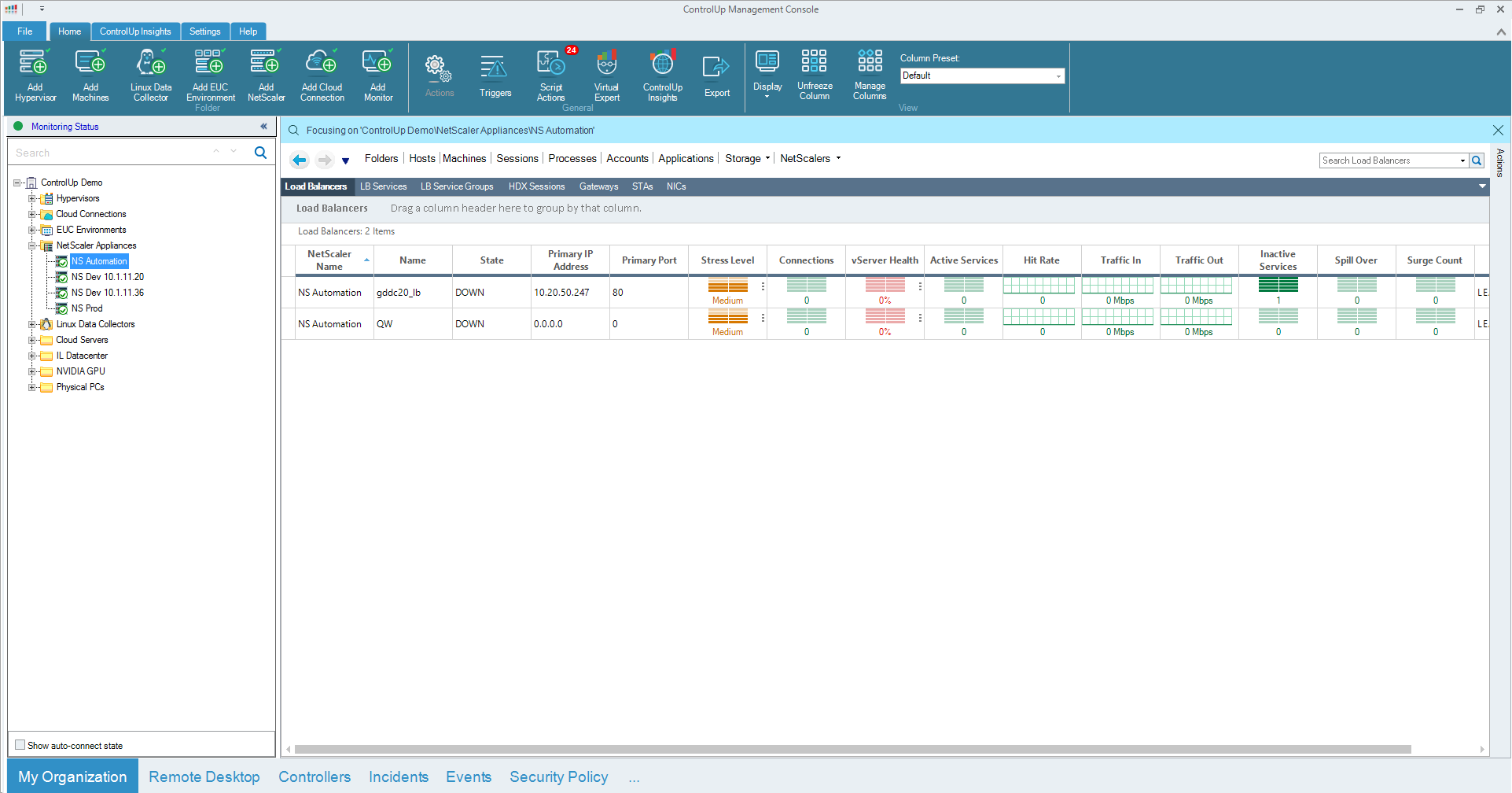 ---
Was this article helpful?
---
What's Next