1 Old Incident...ControlUp Incidents Service Was Unavailable
1 Old Incident...ControlUp Incidents Service Was Unavailable
---
Issue
If the Console/Monitor failed to inform the ControlUp database (ControlUp Hybrid Cloud or On-Premises) about an incident more than 10 minutes, it disposes it and writes an event.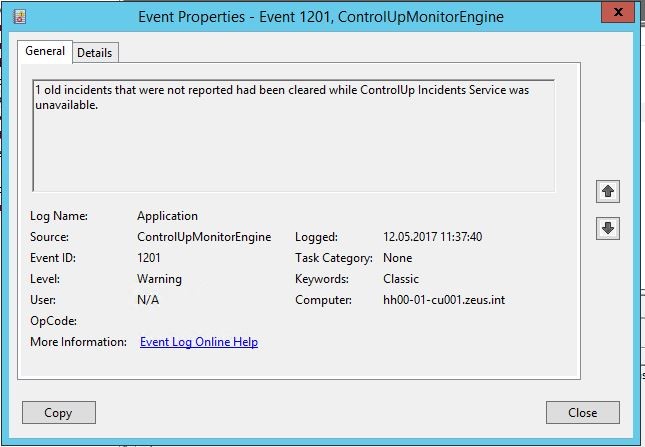 Solution
We recommend verifying the connection to the IIS and to the database are working properly.
In ControlUp Hybrid Cloud, make sure you do not have any connection failures. If you have a proxy, check its logs and if not, check the firewall\gateway logs.
In On-premises mode, make sure you can connect with no issues from the console\monitor to the on-premises server and from the on-premises server to the SQL server.
---
Was this article helpful?
---
What's Next