ControlUp Agent - Add/Remove Programs
ControlUp Agent - Add/Remove Programs
---
When you deploy the cuAgent via the Real-Time Console, you have two ways to configure it.
Temporary mode - The ControlUp Agent will be automatically uninstalled if the Console or Monitor are not connected with that agent, after a duration of 5 minutes.
Persistent mode- The ControlUp Agent will stay on the remote machine and will not be uninstalled automatically.
If you go to Settings-> Agent Settings - use the "Agents will be uninstalled automatically when not used" in order to manage the agent behavior.
In addition, when checked, the ControlUp Agent will not appear in "Add/Remove Programs" (appwiz.cpl) and when not checked, it will appear.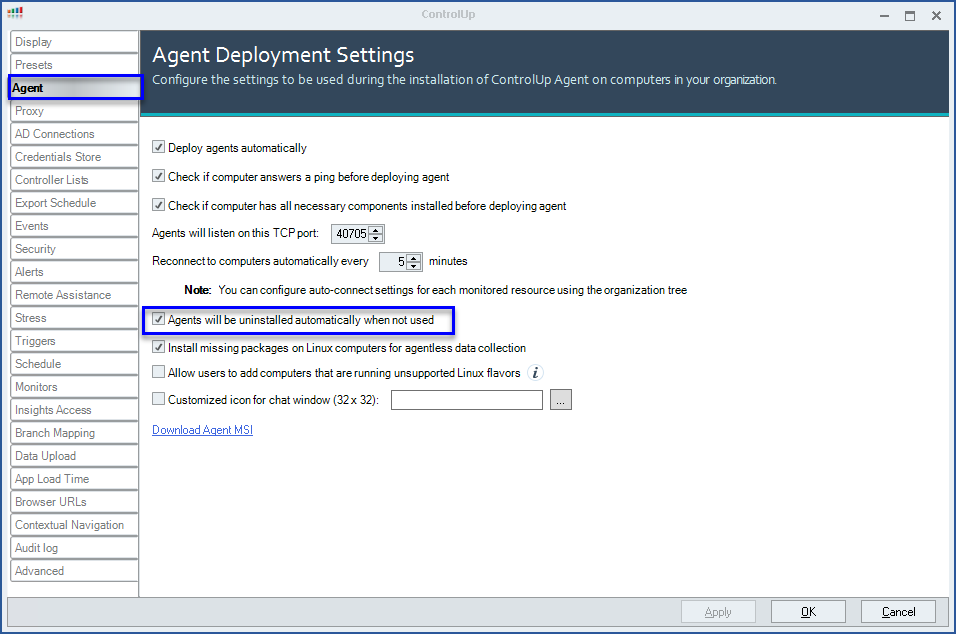 ---
Was this article helpful?
---
What's Next