Failed to register for information events - Access Denied
Failed to register for information events - Access Denied
---
The Issue:
The ControlUp Monitor service does not connect to all monitored resources.
The error you see is - "Failed to register for information events..."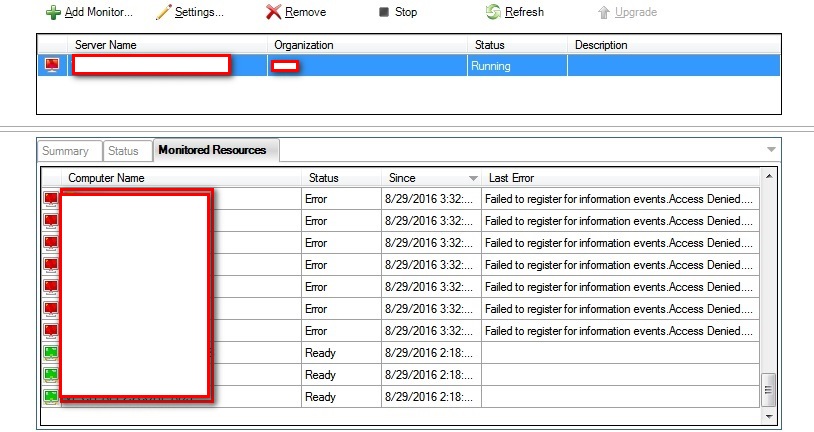 The Reason:
The AD user defined in the Monitor settings as the user for authentication towards the managed computers is not allowed to monitor computers (connect to agents) in the Security Policy.
The Solution:
Please go in the ControlUp Console to Settings -> Monitor Settings and click in the Settings button.
Find the AD user defined in the domain identity top window, as marked in the following screenshot -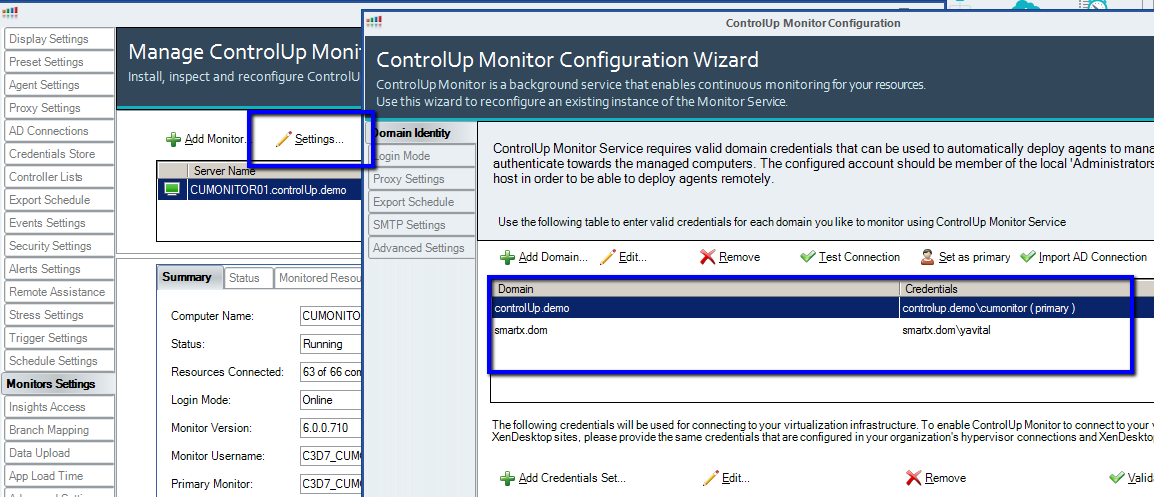 Next step is to go and verify in the Security Policy that the same user is not part of a Role which does not have the permission "Connect to Windows Computer" over those folders or computers, as shown in the next screenshot:


Please allow Monitor Computer to the AD user, the Monitor is using in order to connect to your monitored resources.
For more information about User Delegation, please click here
---
Was this article helpful?
---