Monitor cannot connect to computers - Disconnected Error
Monitor cannot connect to computers - Disconnected Error
---
Issue
The monitor fails to connect to computers in the monitored resources list. The status is Disconnected, as shown in the screenshot below -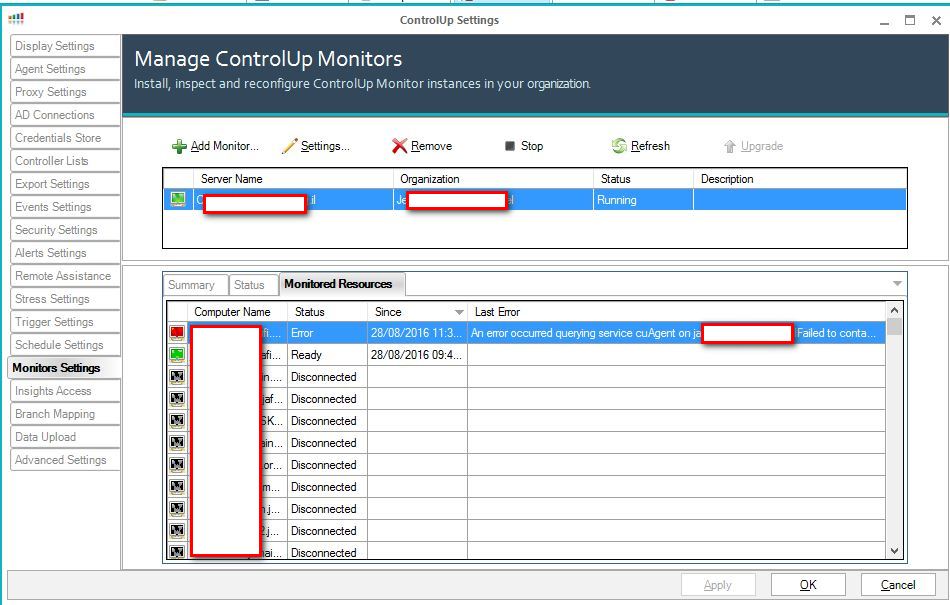 Reason
These computers are excluded from the ControlUp Monitor.
Solution
Go to the folder, those computers reside in, right-click it and choose properties.
In the properties, window make sure to include the computers in the Monitor's resources.
By default, all folders inherit the configuration from the root (top) folder.
If the folder is excluded by mistake, check the root folder properties as well.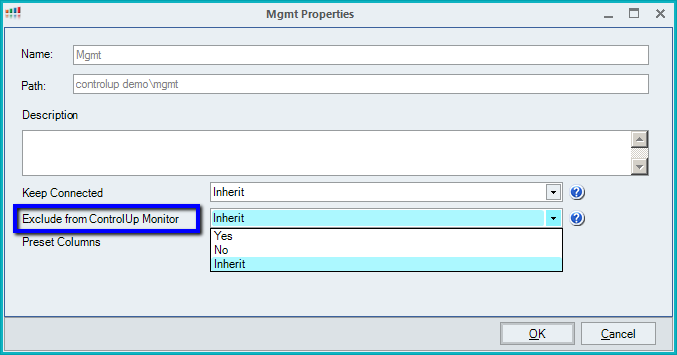 ---
Was this article helpful?
---
What's Next