Maintenance Windows allow you to temporarily disable Scouts according to a specified schedule. During the scheduled maintenance window the selected Scouts will not run any tests, collect any data, or send alerts. This is useful if you have scheduled maintenance on a tested resource, and you do not want Scoutbees to test the resource during the maintenance.
To add and configure a new maintenance window:
Click your avatar in the top right corner and select Maintenance Windows from the drop-down menu. The Maintenance Windows menu appears.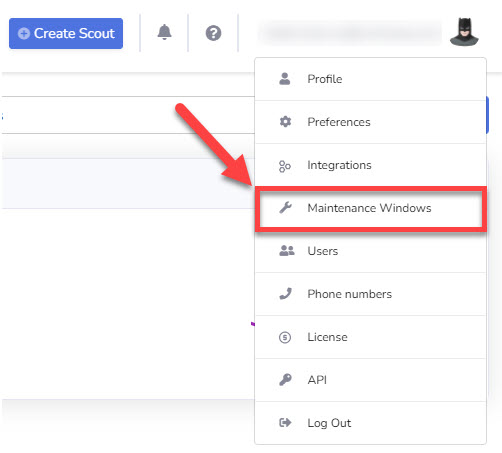 2. You can see maintenance windows that are already configured in your environment.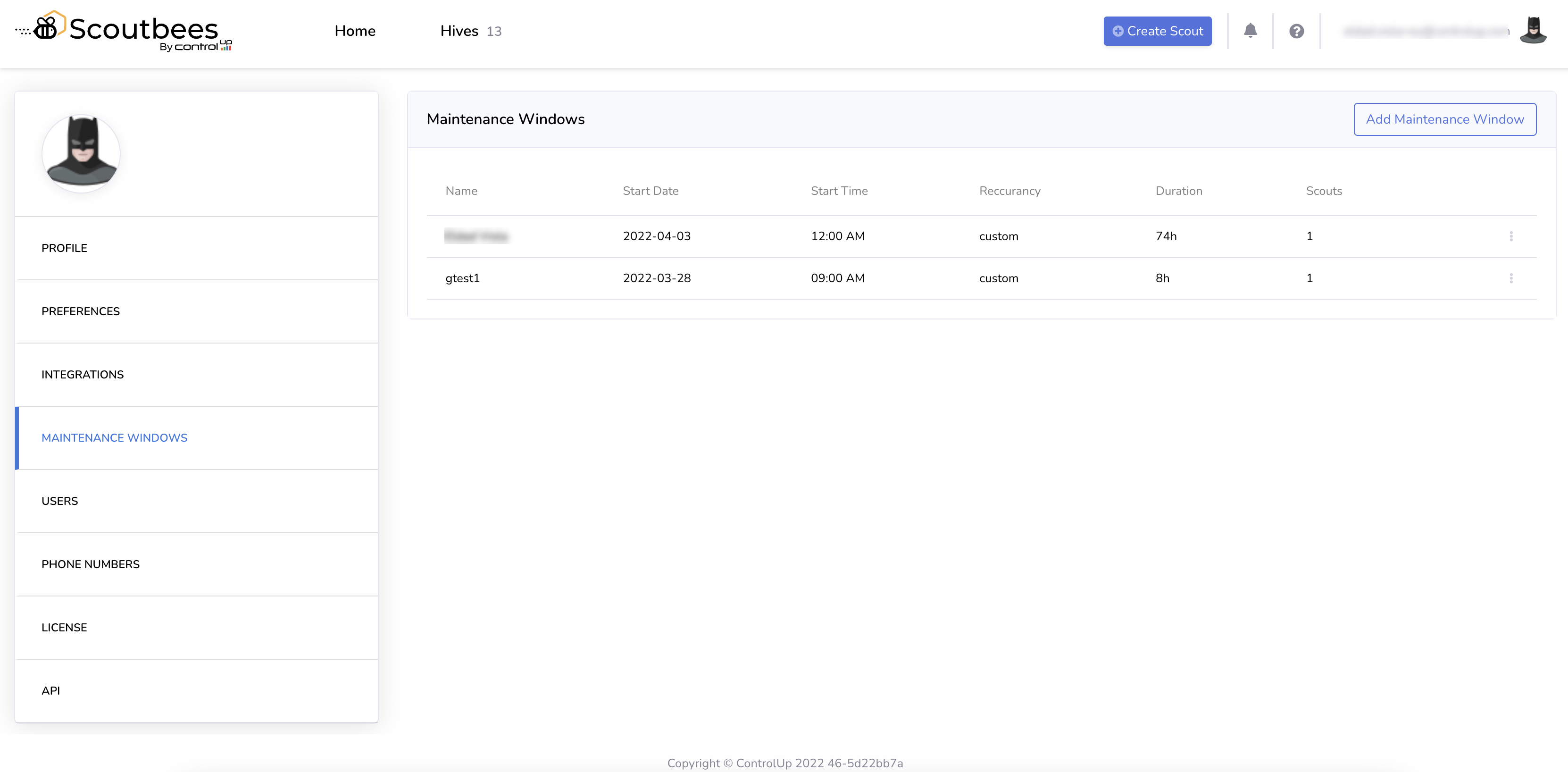 To add a new maintenance window, click Add Maintenance Window. If you want to edit an existing maintenance window, click the three dots and select Edit. The Add Maintenance Window menu appears.

In the Add Maintenance Window menu, you have different configuration options.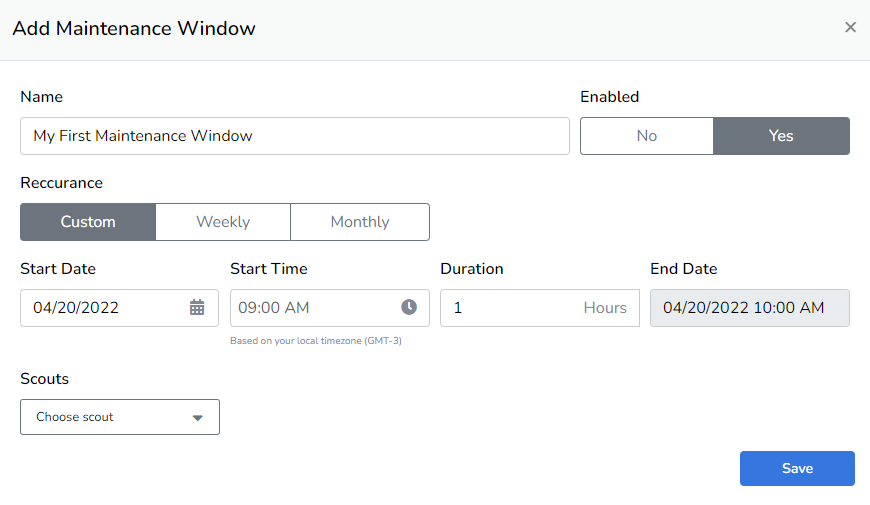 Enter a Name for the maintenance window. Under Recurrence, choose between three different options:

Custom. Allows you to specify the Start Date, the Start Time, and the Duration of the maintenance windows in hours. The End Date is automatically calculated based on your inputs.
Weekly. With Weekly Recurrence, you can select one or more days of the week on which the maintenance window should run. You can define when the maintenance window should end using the End checkboxes.

Monthly. The maintenance window will run on a monthly basis on the day you select from the Day of the month drop-down menu. By choosing an End, you can determine when to run the last maintenance window. In our example, the 20th of April 2022 at 09:00 AM is the Start Date and the 20th of May and 20th of June are the repeat dates. The maintenance window will not run on July 20, 2022, since we set the Expiration Date to 06/21/2022.


In the Scouts drop-down menu, mark the Scouts for which you want to configure the maintenance window.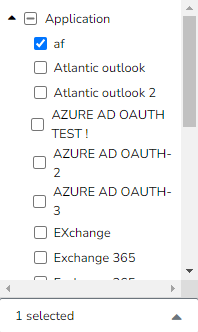 Click Save to apply the changes.
If the maintenance window falls within the current system time, an Active Maintenance Window message is displayed in the Scout details.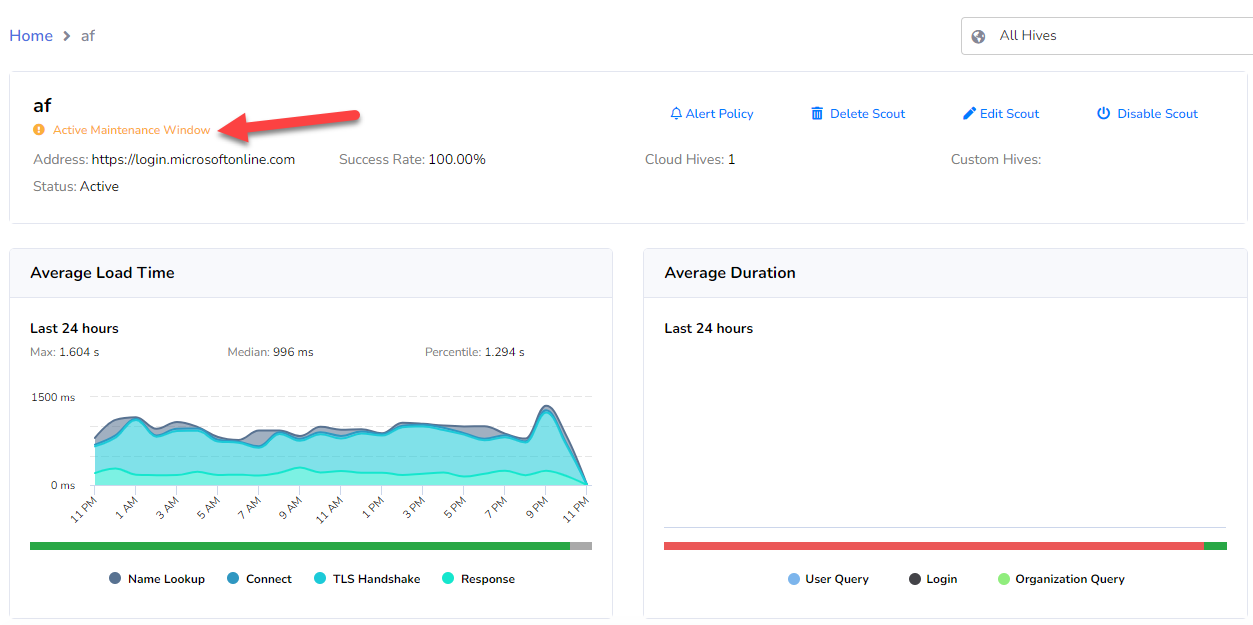 This article showed you how to add and configure a maintenance window for one or more Scouts allowing you to pause and resume a Scout.
---
Was this article helpful?
---
What's Next