The objective of this report is to allow the administrator to analyze display protocol latency and protocol bandwidth consumption for user sessions. This report will answer questions such as:
What is the average latency and bandwidth of my network in a certain point in time?
Which branch locations are experiencing high latency or high bandwidth usage issues?
Are there specific times of day during which latency is high?
By default, if no branches were defined, the chart in this report displays the distribution of average latency for all user sessions in your network over time.
In case the organization has multiple branches defined, one or more branched should be chosen from the branches dropdown.
The following additional functionality is offered by this report:
The folder selection dropdown allows for focusing the result of the report on a folder in your ControlUp organization. By default, data for the entire organization is shown. Please note that this selector will filter the list of branches from which the remote sessions were established.
By using the branches dropdown, you can display separate lines for every branch location configured in your ControlUp organization. To define branch location by IP address, open the Branch Mapping Settings tab of the Settings window in ControlUp Console.
Any data point can be clicked to display the average, minimum and maximum latency and bandwidth, and also the top influencers/consumers on a certain data-point.
Clicking on each user name will switch to the "Session - Details" report, allows further investigation of the chosen session's activity.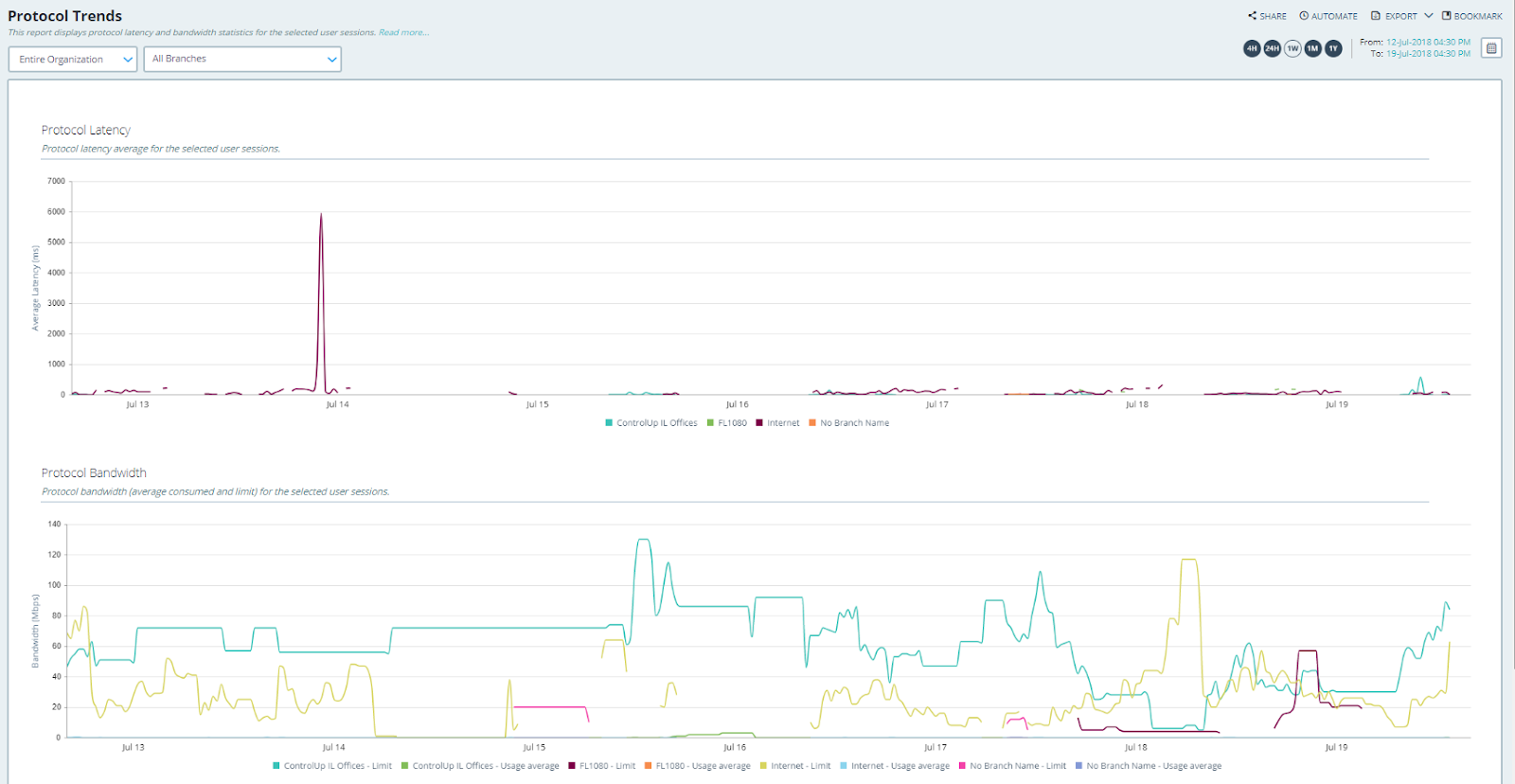 More details about Data Resolution in Insights Reports can be found here
---
Was this article helpful?
---
What's Next