Virtual Expert Settings - Contextual Navigation Rules
Virtual Expert Settings - Contextual Navigation Rules
---
Contextual Navigation is a set of rules based on our Virtual Expert, intended to create a smoother, faster troubleshooting experience within the ControlUp Real-Time Console.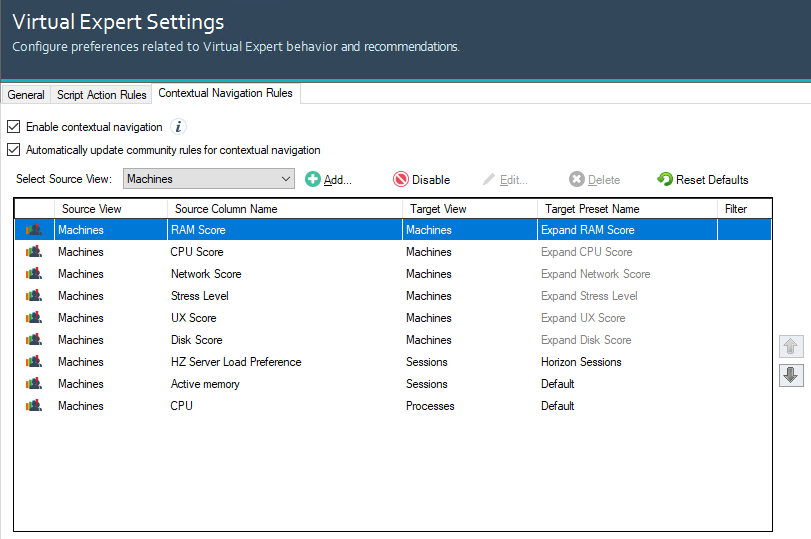 Identifying an issue and clicking to drill down will create a customized path to the most relevant view and present the appropriate preset view.
For example, if you click on a RAM cell then contextual navigation will take you to the appropriate view (e.g., sessions view) and display the RAM preset views so that all the relevant metrics are shown immediately. This optimizes and accelerates your troubleshooting process and skips any redundant stages along the way, getting to the root cause using a minimal amount of time and effort.
---
Was this article helpful?
---
What's Next