Work with Multiple Organizations
Work with Multiple Organizations
---
You can create more than one ControlUp organization with the same email domain.
Select Which Organization to Access
If there is more than one organization associated with your email domain, then you can select which organization to access after you enter your email address on the sign in page.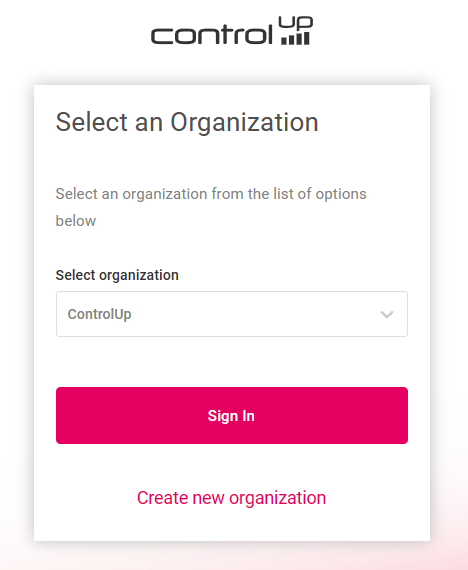 Create a New Organization
If you currently have only one organization, follow these steps to create an additional organization.
Sign in to your organization.
Click on your profile icon at the bottom-left of the screen and select Change organization.
Click Create new organization on the organization selector page
If you already have multiple organizations, then the organization selector page opens every time you sign in, giving you the option to create a new organization.
Authentication When Changing Organizations
When you change organizations, you don't have to reauthenticate if your authentication method is allowed by both organizations.
For example, Org1 and Org2 both allow authentication with Azure OAuth. If you sign in to Org1 using Azure OAuth, then you don't have to reauthentication when you switch to Org2.
---
Was this article helpful?
---
What's Next