Advanced Monitor Settings
Advanced Monitor Settings
---
Share feedback
Thanks for sharing your feedback!
This tab of the Settings Window defines performance management options that may help conserve system resources on the computer running the console. This can be achieved by configuring the following settings: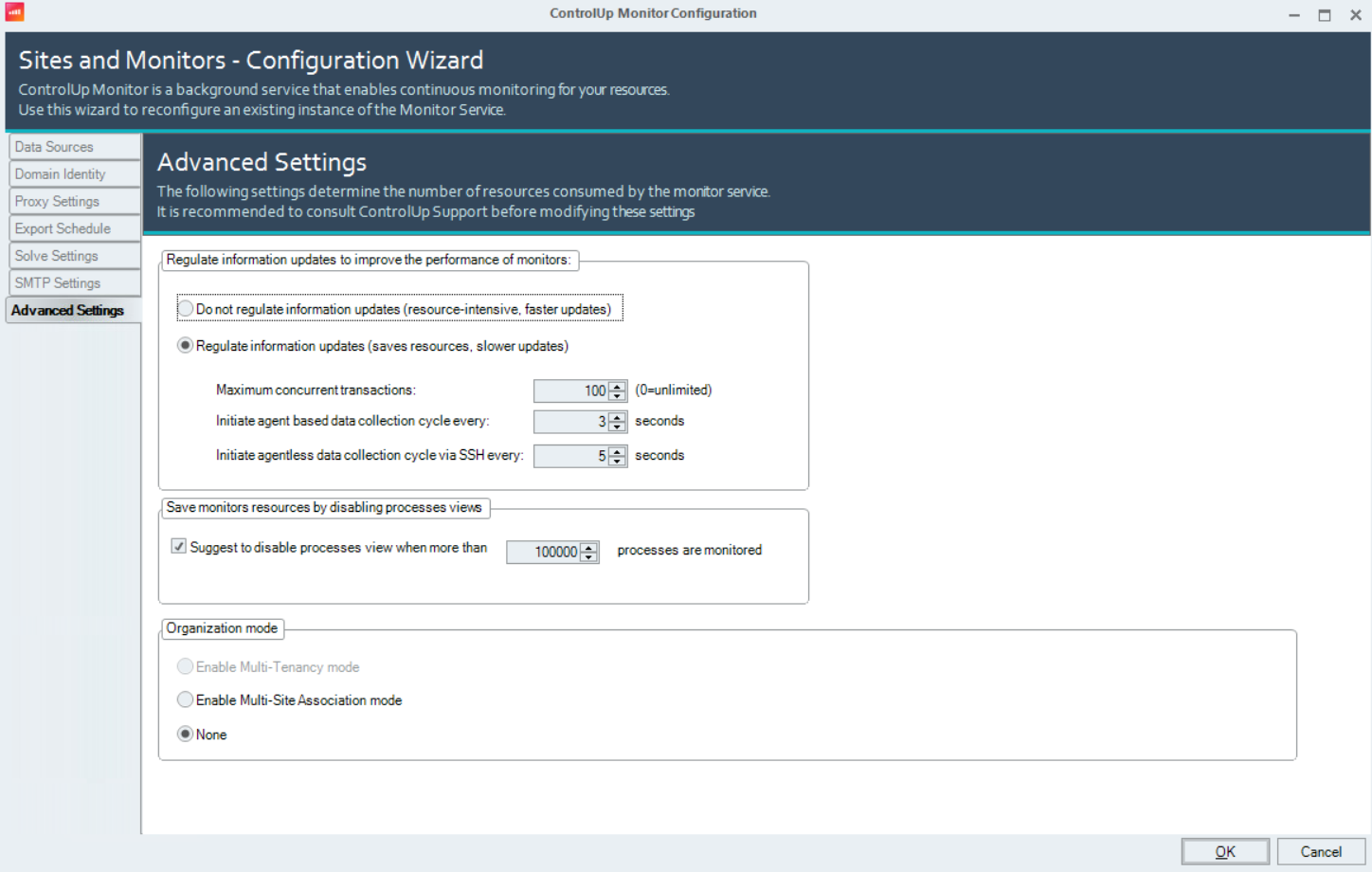 Regulating the rate of performance updates
ControlUp can be configured to pull performance updates from the managed computers instead of receiving push updates. This enables a degree of control over the number of updates received by the console, thus decreasing the amount of CPU cycles and RAM required in order to process updates.
Note
We recommend to contact our support team before changing this setting. Our support engineers will suggest recommended values for the data collection parameters after assessing the size of your environment and the available resources.
Organization Mode
For an overview of these features, read the following articles:
---
Was this article helpful?
---