Cannot add new Security Policy Roles\Change Owner and Roles Manager
Cannot add new Security Policy Roles\Change Owner and Roles Manager
---
Problem
The Organization Owner and the Roles Manager fields are greyed out and can not be changed.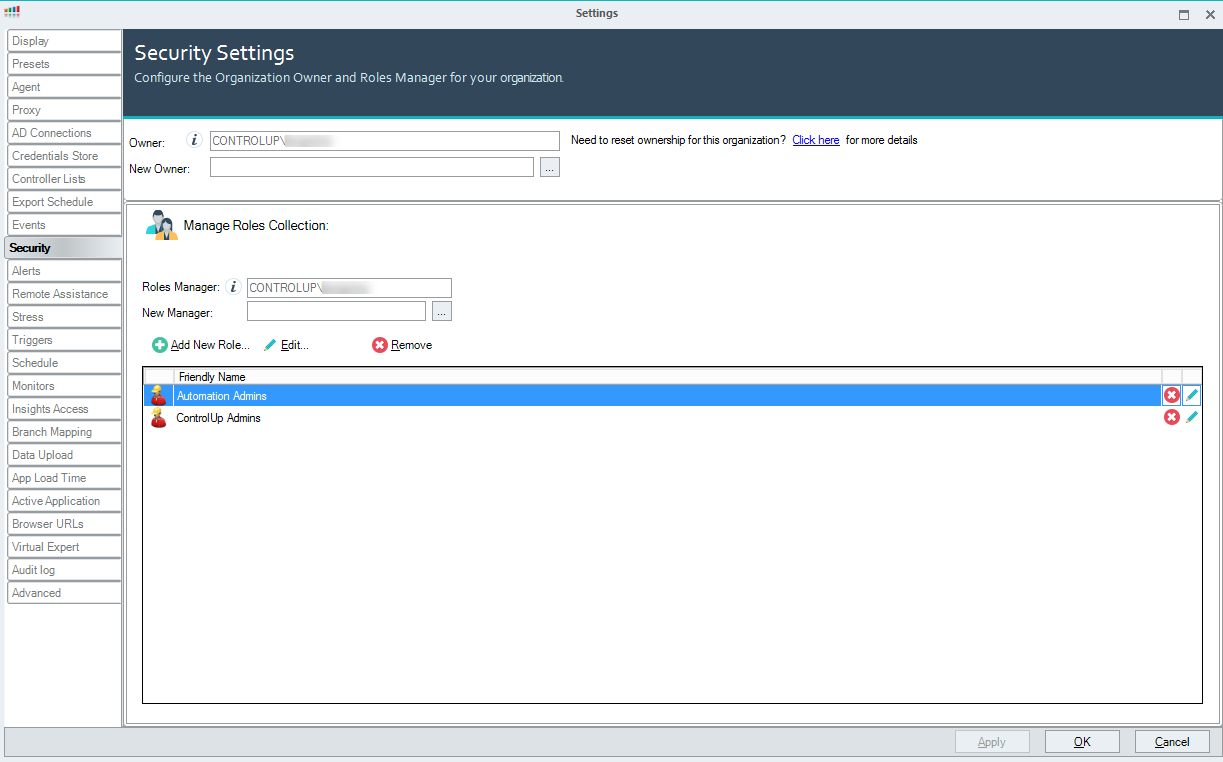 The Security Policy actions are also greyed out and can not be changed.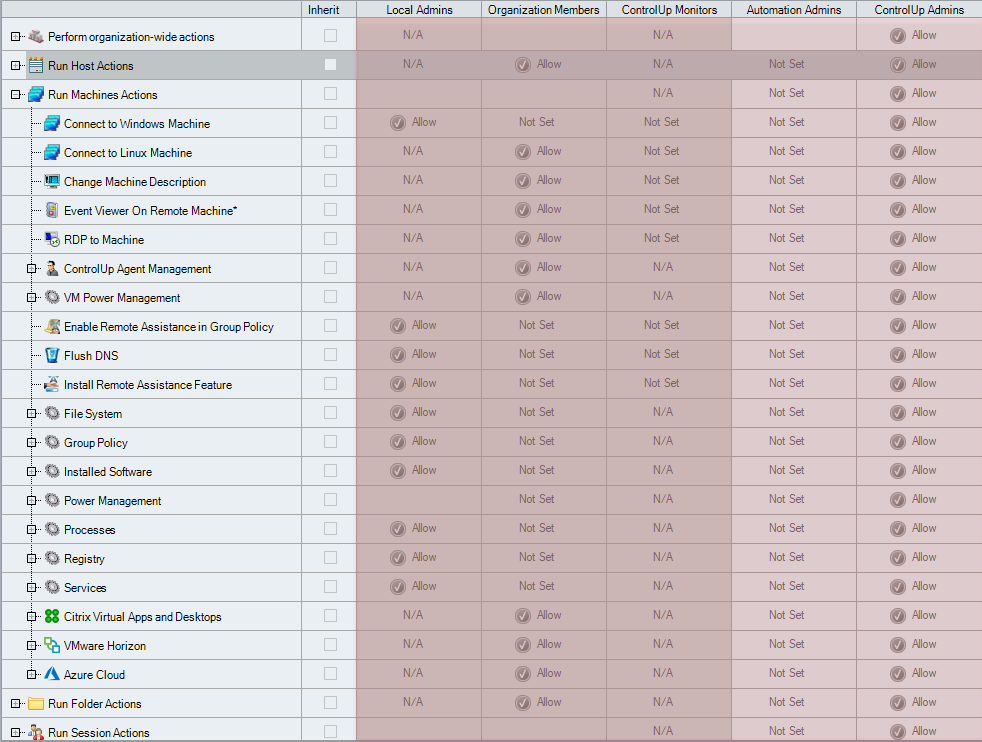 Root Cause
Your user logged in to the Real-Time Console is not the Owner or the Roles Manager.
Solution
The first user that has logged in to the ControlUp organization automatically becomes the Organization Owner and Roles Manager. If the owner and/or Role Manager is set to a specific user account, then only this Active Directory (AD) user can make changes in the Security Settings.
It is best practice to set an AD group as the owner and Roles Manager and not a specific AD user account. In this case, any user that belongs to the AD group acts as an Organization Owner and Roles Manager.
To solve the specific problem,
Run the Real-Time Console with the local AD account of the owner / Roles Manager. Press Shift, right-click the ControlUpConsole.exe , and select Run as different user.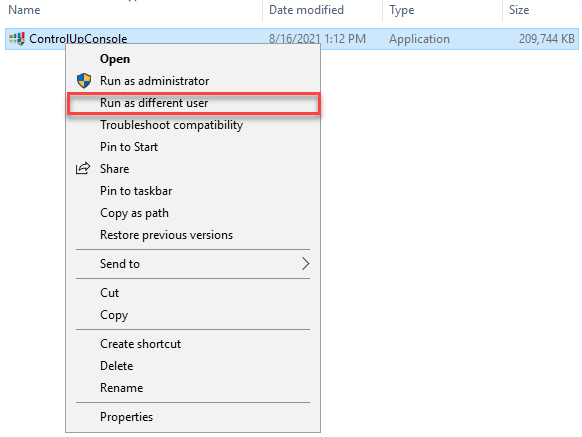 2. In the Real-Time Console, click the Security Policy Pane at the bottom.


3. Click the Manage Roles button. The Security Settings window appears.


4. Click the ... button and select the AD group that you want to assign the Owner and Roles Manager.


5. In the Account Browse window, click the Search button and select the AD user group. Click OK to confirm your selection.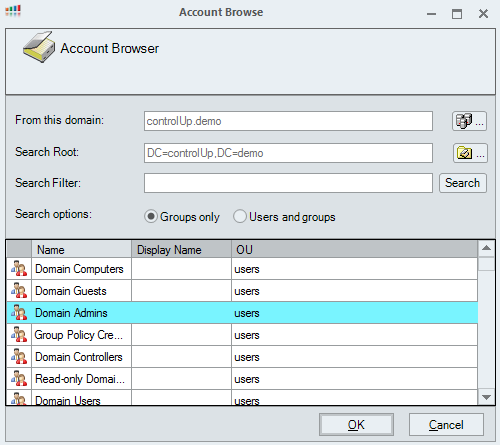 The selected AD group is now set as the new Organization Owner. Click OK to save the changes.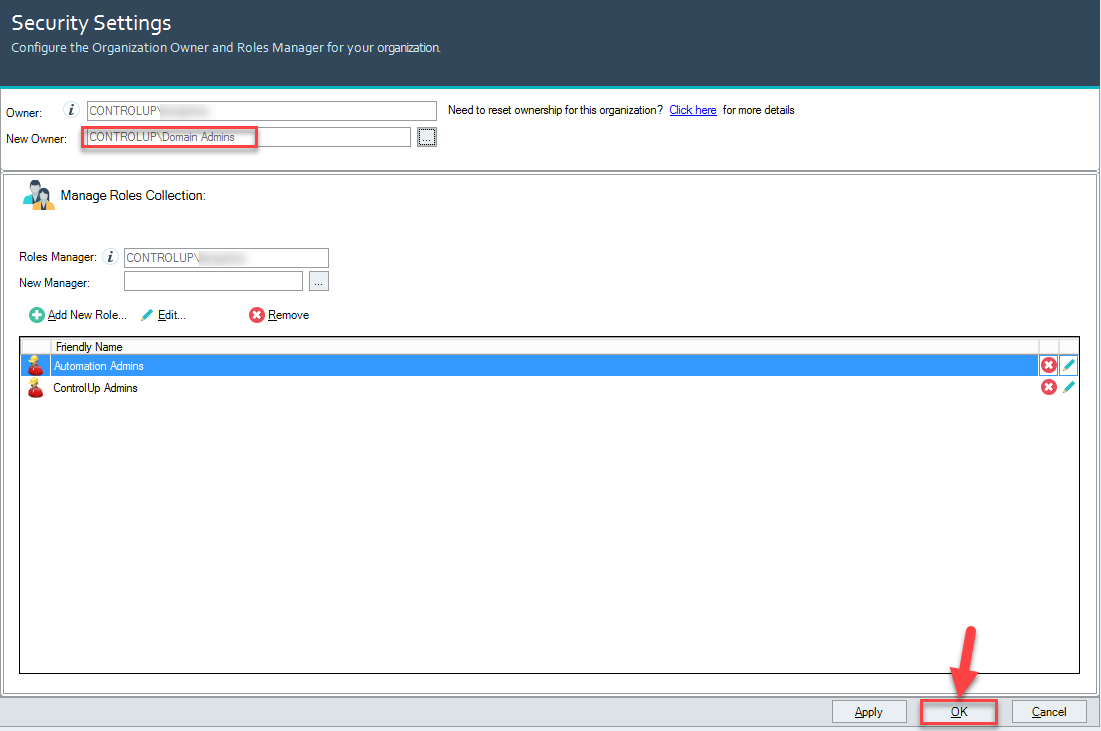 From now on, all users in this group act as Organization Owners.
---
Was this article helpful?
---
What's Next