Error Accessing The Service
Error Accessing The Service
---
The Issue:
You try to define a data collector for your hypervisor and get the following error: "There was an error accessing the service at the supplied address".


Potential Cause:
The connection between the agent (the data collector) and then hypervisor is done via https and https is disabled in the Internet options.
The Solution:
Please enable TLS 1.0.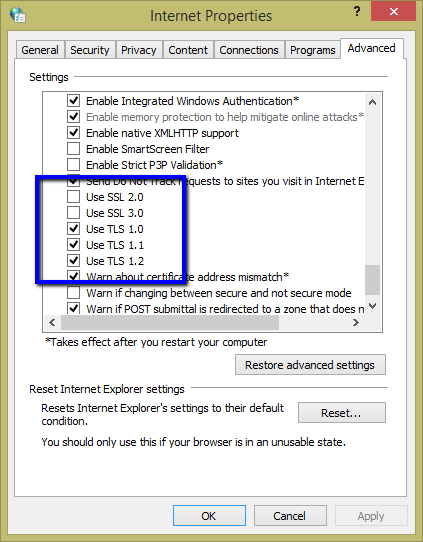 To analyze current settings, you can use this tool as well https://www.nartac.com/Products/IISCrypto
---
Was this article helpful?
---
What's Next