How to Manage Insights Access & Permissions
How to Manage Insights Access & Permissions
---
In this article, you will learn how to manage access & permissions for your Insights environment.
In the ControlUp Real-Time Console, click the ControlUp Insights ribbon and click User Permissions.


You can access the user permissions by clicking Organization Properties in the context menu of the root folder.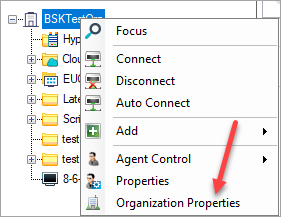 In the Organization Properties window, check the Permitted to use ControlUp Insights for users who have access to Insights.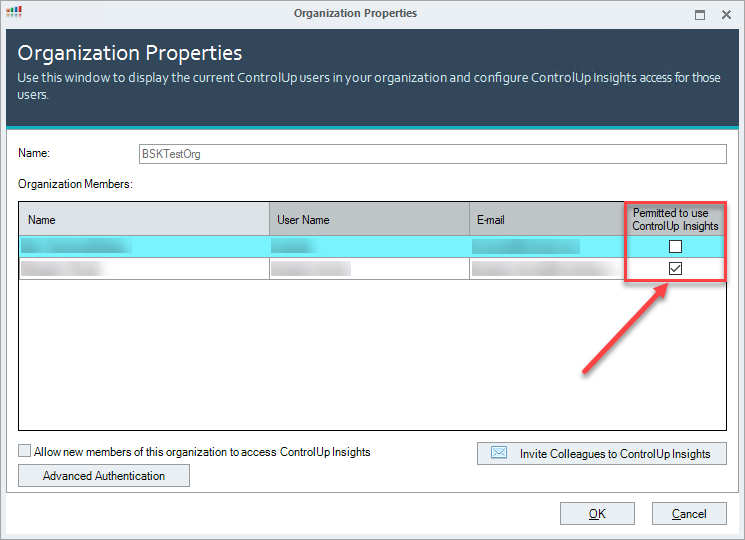 In the screenshot above you can see that the first user does not have access to Insights while the other has.
Note
If the column is grayed out, it means that you do not have permission to delegate control here.
---
In the Security Policy pane, you can delegate permissions for the Organization Properties window.
In the Security Policy Pane, open the Perform organization-wide actions dropdown. Two permissions are associated with Insights. Both are further explained in the sections below.

Note
if the permissions in the Security Policy is grayed out as well, you're not authorized to manage the roles. Please go into Settings > Security and see who's the user\group who owns the "Roles Manager" part under the "Manage Roles Collections".
---
ControlUp Insights - manage access settings
This permission defines who can access the settings window below and change settings regarding Insights such as enabling two-factor authentication, limiting access based on IP ranges, Domain suffix & SSO and by that boost the security and tightening it on your Insights organization.
When denying users these permissions, they will see these settings grayed out.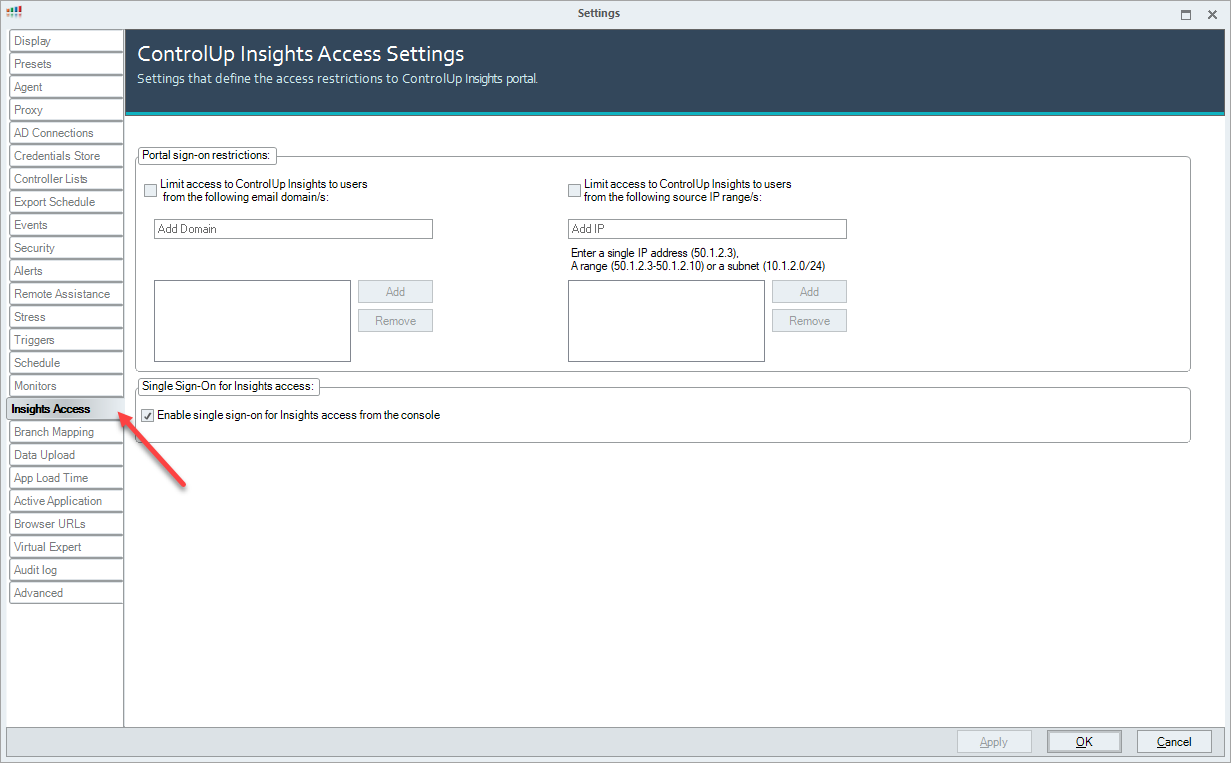 ControlUp Insights - manage user permissions
This permission will set who can give and take control to users to access Insights.
The main function in this window is simply marking\taking off the V on the user you would like to grant\revoke access to Insights.
The Invite Colleagues to ControlUp Insights feature is also a part of this permission. This feature is used for inviting other users in your organization to access Insights. Note that these users must be registered in ControlUp.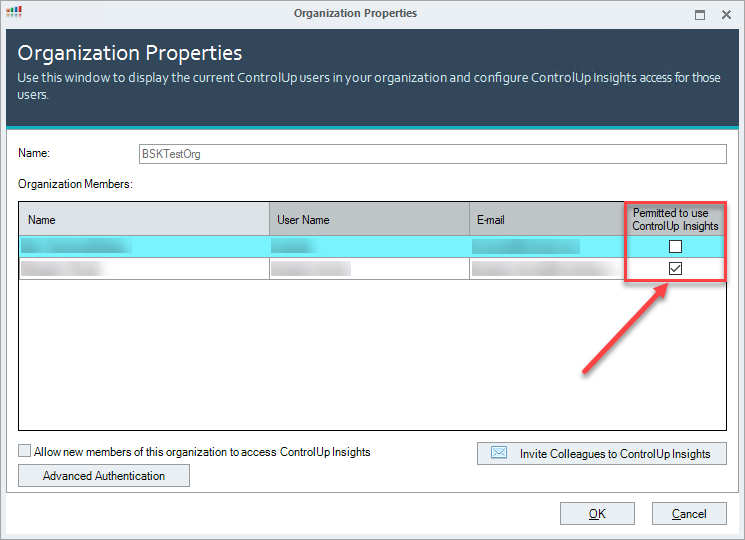 ---
Was this article helpful?
---
What's Next