Security warning pops up when opening Real-Time Console
Security warning pops up when opening Real-Time Console
---
Issue
When running the signed version of the Real-Time Console, a security warning is displayed.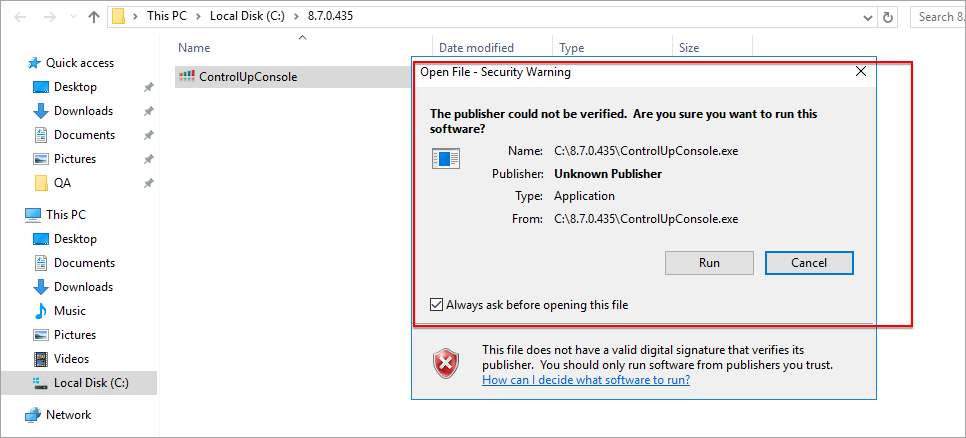 Solution
The Real-Time Console requires a valid DigiCert Trusted Root G4 certificate to be installed on the machine.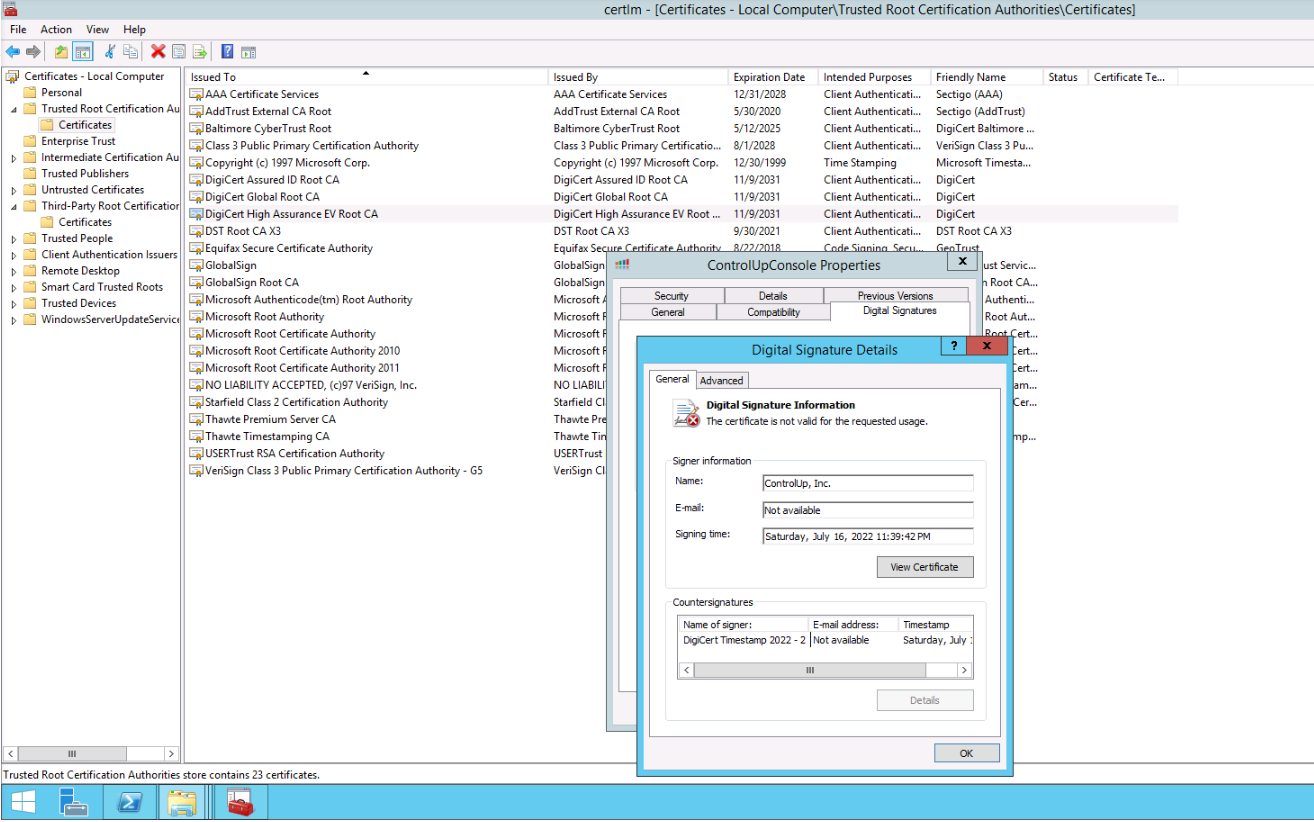 There are two solutions to solve this problem:
Perform the latest Windows updates on your machine. The latest Windows updates automatically installs the DigiCert certificate on the machine.
Install the certificate manually by right-clicking the ControlUpConsole.exe > Digital Signatures > View Certificate > Install Certificate.

---
Was this article helpful?
---