User Session Details Report
User Session Details Report
---
Share feedback
Thanks for sharing your feedback!
The User Session Details report shows historical metrics for a specific user session. Use this report to answer questions like:
Was a user's problem caused by a resource usage or their client device's internet connection?
Was a user's problem caused by resource usage on their session or other activity on the same machine?
How was CPU usage affected when a user launched a certain application during their session?
How to Access The Report
To access the User Session Details report, go to the Session Activity report and click on the User Name of a user session to see more details.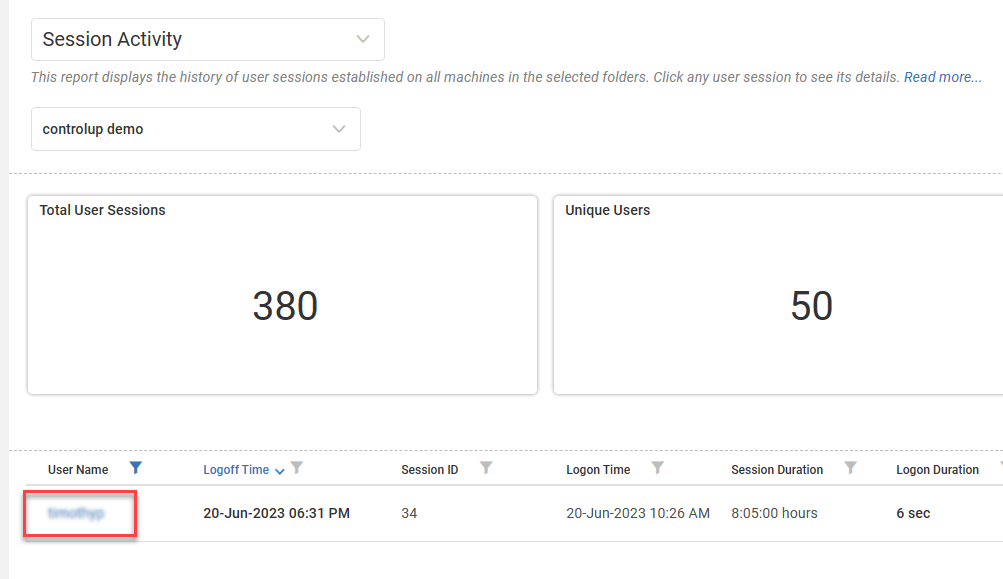 The User Session Details opens for the user session you selected.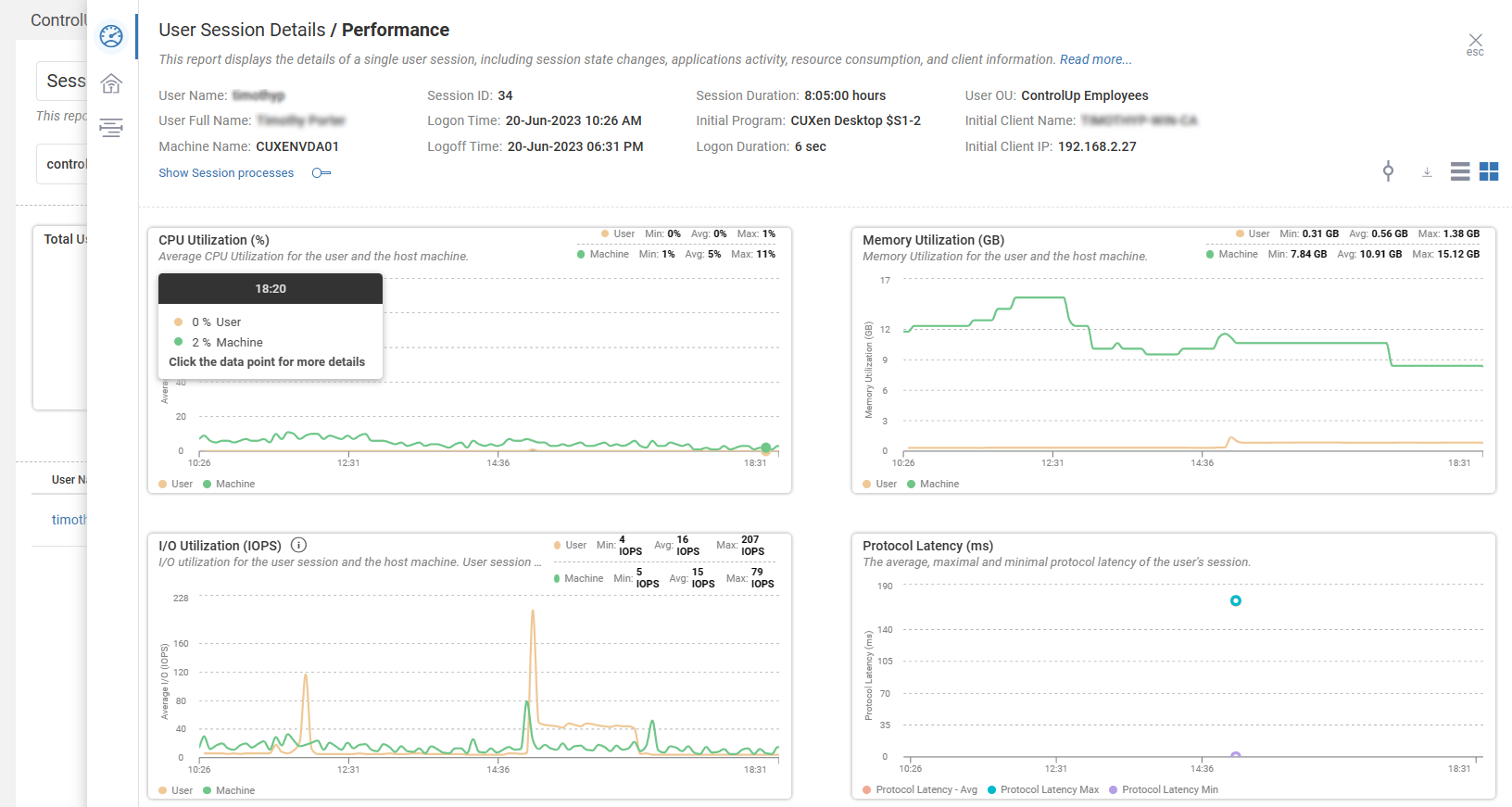 Report Data
The report has three sections. You can quickly view each section using the buttons on the left: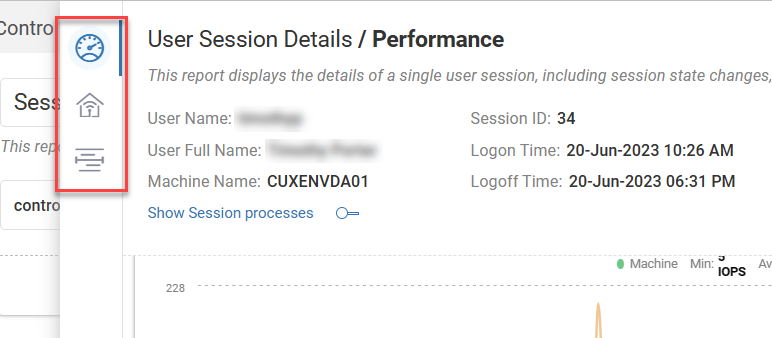 Performance shows metrics about the user session's resource usage and performance.
The CPU, RAM, and IOPS charts show the usage from the session and the overall usage on the machine. This helps you identify if a problem is caused by resource usage on the session or from other activity on the machine. Click on a data point to see which processes and users were consuming the most resources on the machine at that time.

Remote DX shows metrics from the client device (network latency, WiFi signal strength, and packet loss). Client device metrics are available only if the Remote DX plugin is installed on the client device. Learn more about Remote DX.

Gantt shows a Gantt chart of the user's activity during the session. This chart includes:

User logon
Changes in the session state (active/idle)
Changes in the client device
Applications launched by the user
Optionally, background processes in the session. To show processes, use the Show Session processes toggle at the top of the report.
---
Was this article helpful?
---
What's Next