Wrong Uptime in The Real Time Console
Wrong Uptime in The Real Time Console
---
Issue
The uptime column shows wrong details, longer than then expected. When compared to the Up time in the Task Manager there is a significant difference.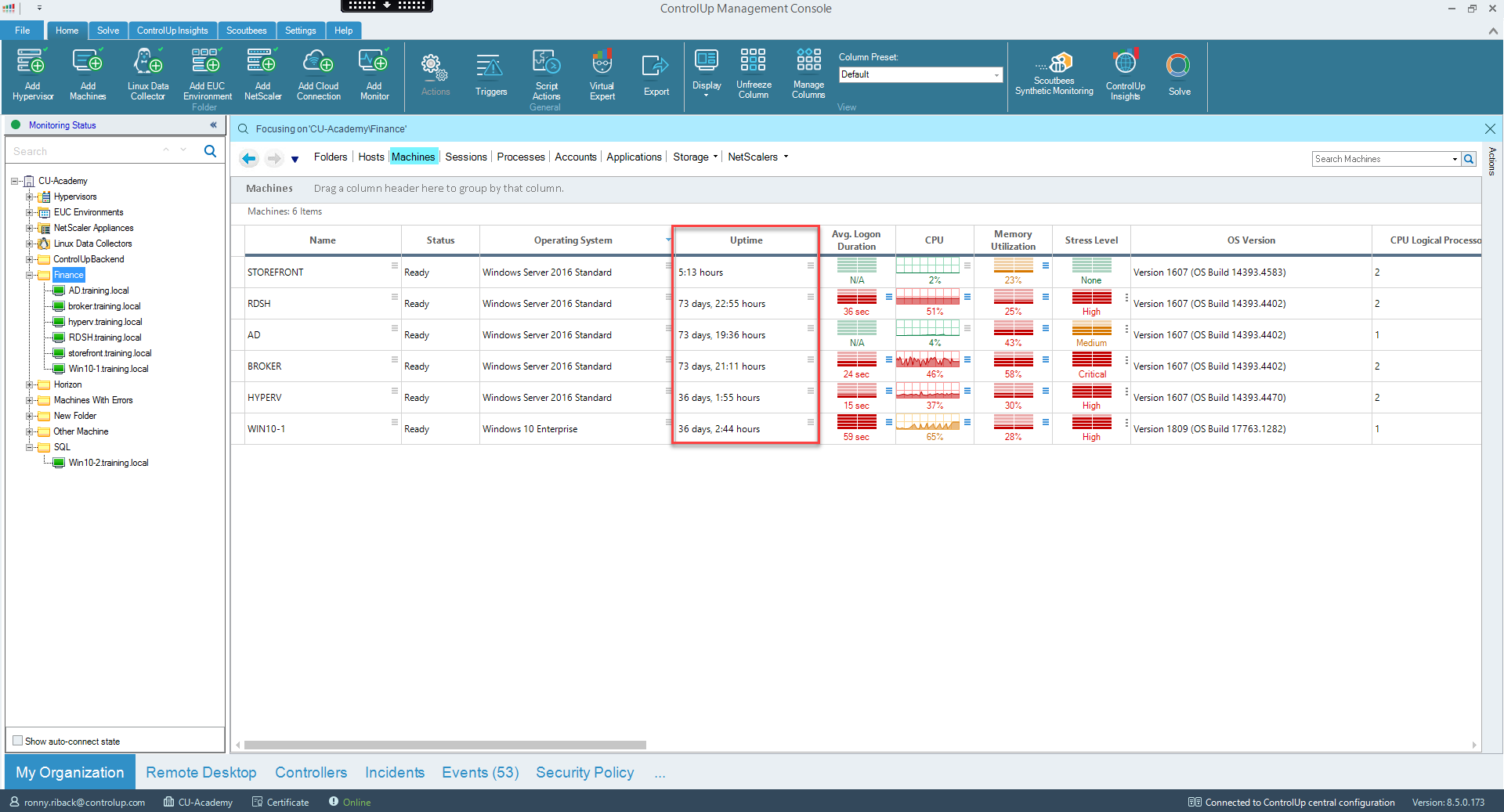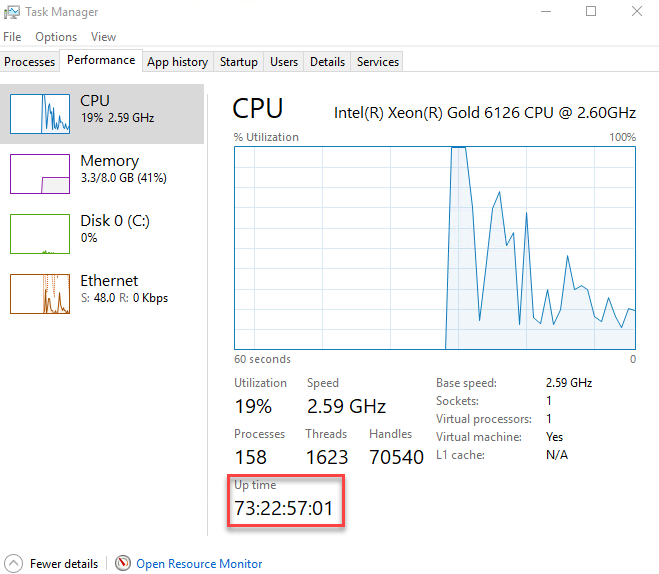 Solution
The issue might be caused by a corrupt WMI repository. The uptime counter is not taken from the Task Manager but via WMI.
To resolve the issue, run lodctr /r on the problematic server and restart the ControlUp Agent.
If this does not work, you may need to salvage the WMI repository by opening a command prompt and run winmgmt /salvagerepository. Then restart the server.
---
Was this article helpful?
---
What's Next