Master Service is disconnected
Master Service is disconnected
---
Issue
During the installation of the ControlUp Monitor you receive an error - "Master Service is disconnected"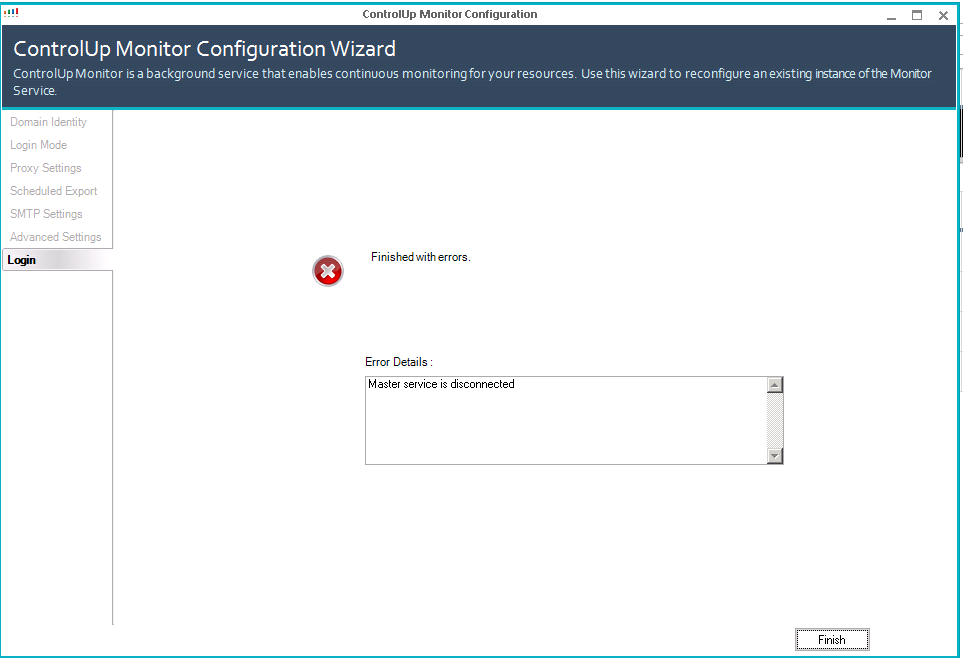 The installation of the ControlUp Monitor is finished but the error can be viewed in the status tab.

Cause
There is a connection issue to the SQL server and\or the ControlUp database.
Solution
First, make sure you have followed the installation guide and installed or updated the ControlUp data base correctly.
Second step we recommend on doing is to test the connection between the On-Premises server and the SQL server, using the ODBC utility (Windows Control panel -> administrative tools).
Second step would be to check the SQL connection details either via the on-premises installer or in the registry of the On-premises server.
To check the connection details you can either run the on-premises application wizard in upgrade\repair mode, and then go over the connection details, or open the regedit.exe on the On-Premises server and check the SQLConnectionString. The string is encrypted and in order to decrypt it, please contact support@controlup.com in order to receive the decryptor utility.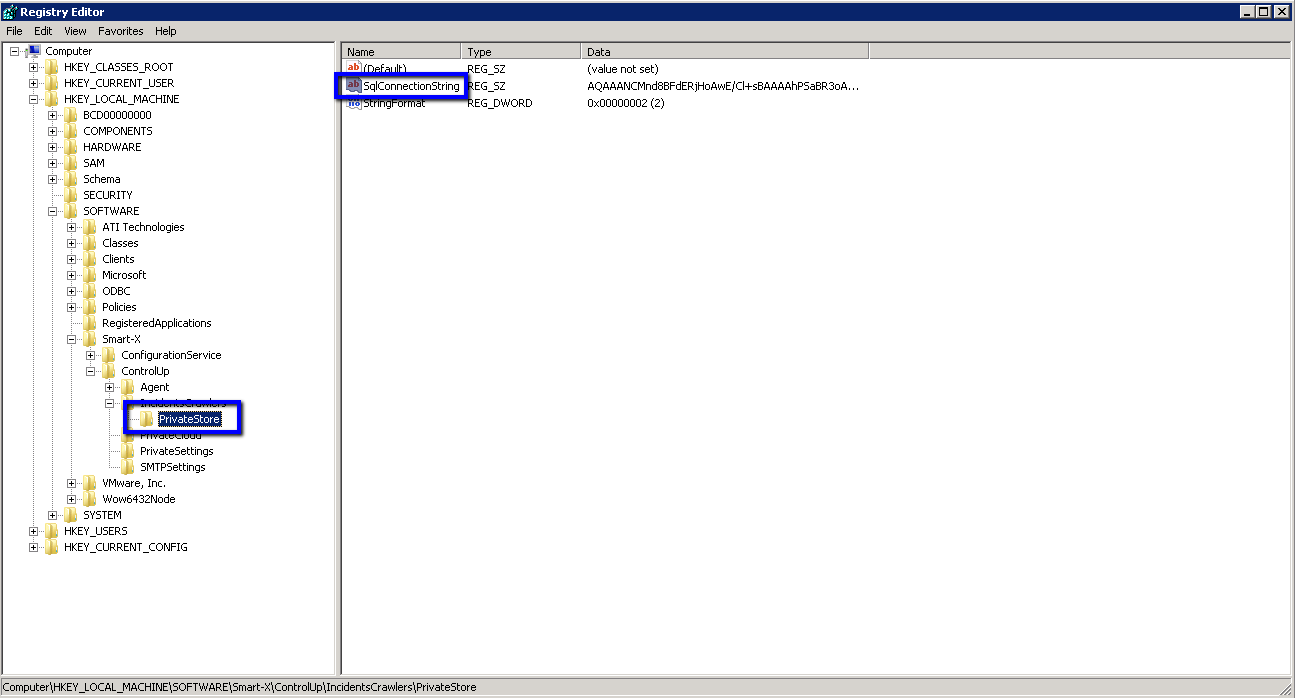 ---
Was this article helpful?
---